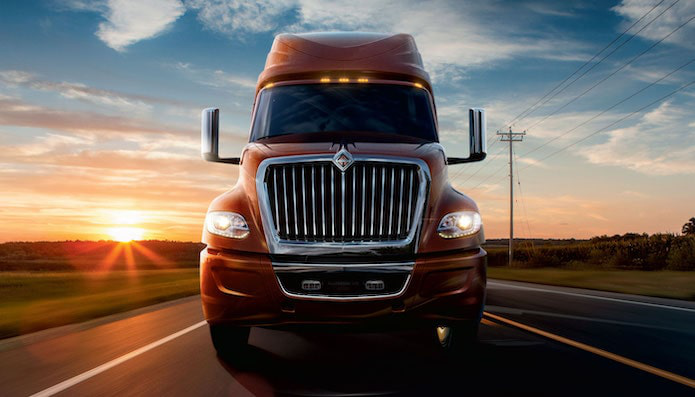 International Used Truck Centers has announced its 15th sales outlet with the opening of International Used Truck Center of Michigan.
International Used Truck Center of Michigan offers a wide selection of used day cabs, sleepers and medium-duty units, as well as warranty packages, financing and support from all five West Michigan International dealership locations, including:
Grand Rapids — 575 56th St. SW
Kalamazoo — 5380 International Drive
Muskegon — 274 Sherman Blvd.
Holland — 840 Interchange Drive
Lansing — 1700 N River Ave.
Learn how to move your used trucks faster
With unsold used inventory depreciating at a rate of more than 2% monthly, efficient inventory turnover is a must for dealers. Download this eBook, "Sold! Best Practices for Moving Used Trucks," to access proven strategies for selling used trucks faster.
"West Michigan International is pleased to have the opportunity to work with International Used Truck Centers to establish the International Used Truck Center of Michigan," says Ed Rietman, president, West Michigan International.
"Our dealership is dedicated to delivering exceptional support to our customers and the availability of late model used truck inventory from major national fleets provides an additional opportunity to better meet their needs," Rietman says.
International Used Truck Centers offers a wide selection of inventory at its 15 sales outlets nationwide, as well as flexible financing options, customizable warranty packages and the latest technologies. In collaboration with the International dealer network, International Used Truck Centers is working to establish additional sales outlets with a recent partnership with Summit Truck Group in Kansas City and now with West Michigan International in Michigan, the company says.
"As the International Truck 2019 Dealer of the Year, Ed and the entire team at West Michigan International have a drive to positively impact their customers' businesses by delivering creative solutions, a value closely aligned to that of International Used Truck Centers," says Justina Morosin, vice president, used truck sales, Navistar.
"We're thrilled to partner with West Michigan International to add the International Used Truck Center of Michigan to International's used truck network. The combination of our organizations' strengths will lead to successful experiences for our customers," Morosin says.