Preliminary orders in September for Class 8 trucks remain strong, according to ACT Research and FTR.
Class 8 orders in September were 31,100 units, up 60 percent compared with August and 145 percent from a year ago, ACT reports. FTR states orders surged in September to the highest total since October 2018, hitting 32,000 units, and September order activity was up 55 percent month over month and 160 percent year over year.
Fleets have renewed confidence, and the stronger than expected economic and freight recovery is spurring equipment orders. The orders are a combination of growing replacement demand and some expansion demand in those regions where capacity is tightening. The uncertainty about the pandemic continues to fade, as more sectors of the economy reopen and consumer mobility increases. Class 8 net orders for the last 12 months now total 197,000 units, FTR reports.
Wondering who is going to win our Successful Dealer Award?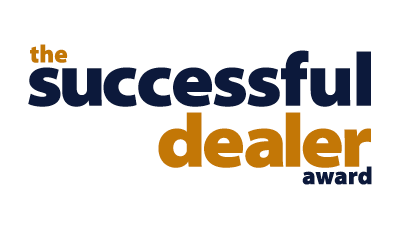 You are in luck. This year's award presentation will be held Nov. 19, and presented live through our website. Sign up now to have access to the event, and learn more about how to better serve your customers from our keynote speaker Al Barner of Fleet Advantage. Sponsored by Interstate Billing, National Truck Protection, Premium 2000 and TopMark Funding.
"The Class 8 truck market continues to recover faster and better than expected. This strong order volume suggests fleets believe there will be steady freight growth going forward. Rates have improved, so carriers have the cash, and now they also have the confidence. When you combine those two factors, orders tend to surge," says Don Ake, vice president of commercial vehicles, FTR.
"There was considerable pent-up demand in the market, as orders sank in the March to May time period. So, trucks that would have normally been ordered then are being ordered now, since much of the risk has passed. The order volume is very close to August's trailer orders; therefore, it appears that the fleets took care of their trailer needs first and then caught up to the truck side in September. Ordering for 2021 deliveries will begin in earnest this month, so the industry has solid momentum going into the fall ordering season," Ake says.
"This is still a risk-filled environment, with some of that uncertainty having intensified recently. But many fleets are focused on future business prospects and are willing to assume the short-term risks for long-term gains," he adds.
Kenny Vieth, ACT president and senior analyst, says, "Preliminary data show that September orders for medium- and heavy-duty vehicles posted positive readings for a fourth consecutive month, after 19 consecutive months of negative year-over-year comparisons. In aggregate, Classes 5-8 orders rose 49 percent from August and improved 88 percent compared to year-ago September."
Regarding the medium-duty market, Vieth says, "There is a symbiotic relationship between heavy-duty freight rates and medium-duty demand and, clearly, the shift in consumer spending from experiences [services] to goods has been good for the providers of local trucking services."
The Class 5-7 market saw orders at 26,900 units, up 37 percent month over month and 48 percent versus their year-ago September volume, ACT reports.