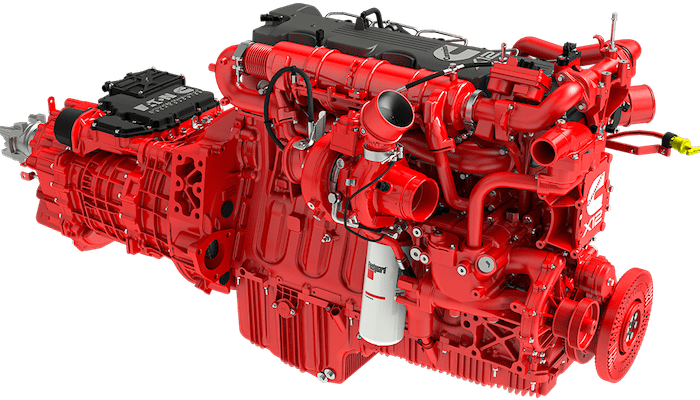 Cummins announced the launch of its Environmental Protection Agency (EPA) 2021 emissions-compliant X12 and X15 series engines.
These heavy-duty diesel engines from Cummins were built upon the proven architecture of their EPA 2017 versions and are designed for customers running Class 8 trucks in the North American on-highway market.
"Cummins' 2021 heavy-duty products were designed with three core deliverables in mind: increased uptime, better overall total cost of ownership (TCO) and improved drivability," says Brett Merritt, vice president of the Cummins On-highway Engine Business. "By delivering on these focus areas, Cummins' products will offer better performance for the customer's bottom line."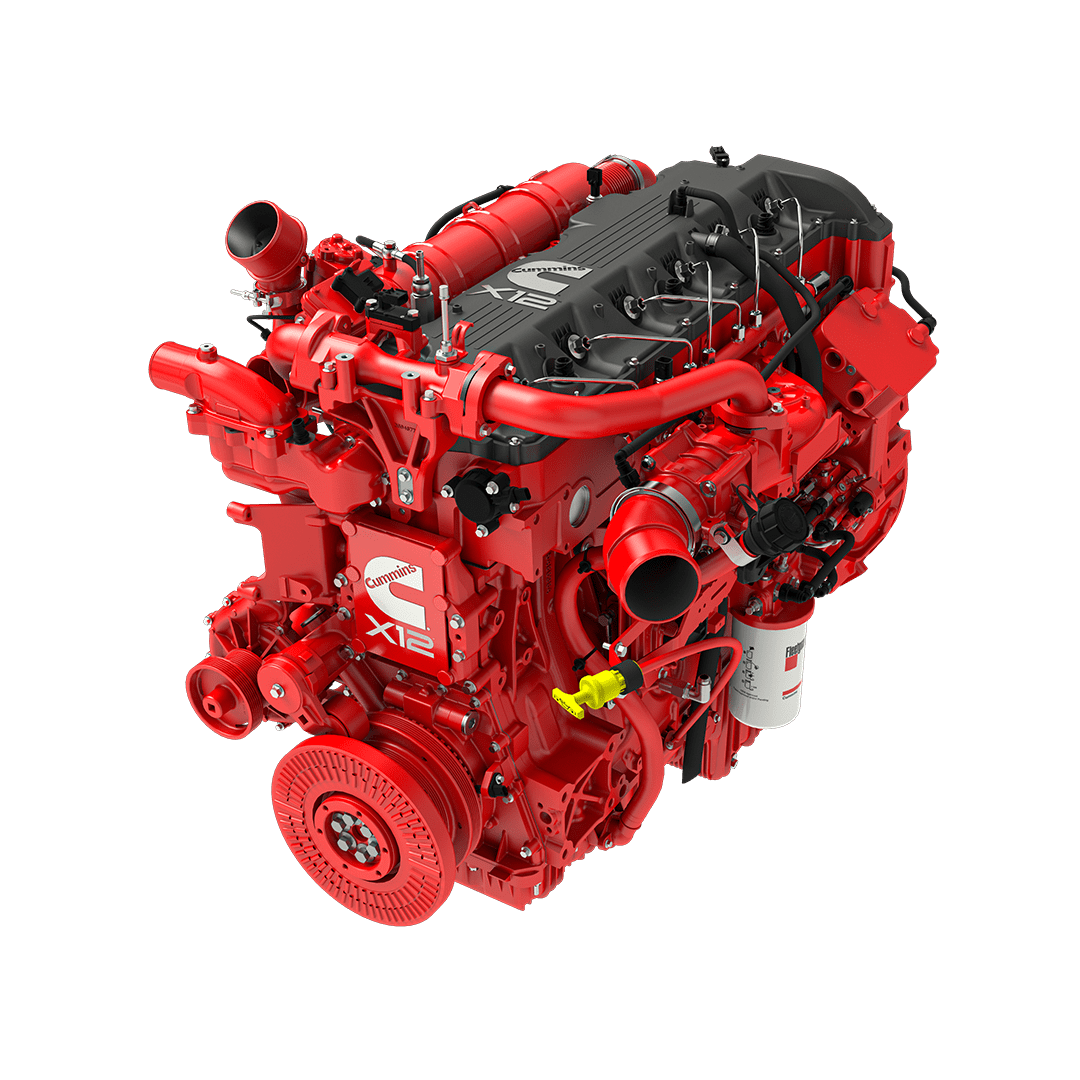 Cummins says it currently provides an industry-leading oil drain interval (ODI) of 75,000 miles for operators achieving 7 or more miles per gallon with the X12 and X15 Efficiency engines. In 2021, customers averaging between 5 and 7 mpg will see their ODI with the EPA 2021 X15 Performance series engine extended by 10,000 miles. And to further increase uptime for customers, Cummins has matched the service schedule for both the fuel filter and oil changes on both the X12 and X15 series products, so customers won't have to plan maintenance separately.
For better overall TCO, Cummins made the 2021 powertrains more fuel efficient than ever. In 2020, Cummins launched an EPA 2021-compliant product with the X15 Efficiency Series, which has demonstrated up to 3.5 percent better fuel economy compared to the 2019 product. In 2021, X15 Efficiency series customers with EX ratings (require Endurant HD transmission and GPS look-ahead data) stand to gain an additional 1.5 percent in fuel economy. Those who require more than 500 horsepower and go with an X15 Performance series can get up to 2 percent improved fuel economy compared to the EPA 2017 version. Customers of the X12 will also see improvements, with an up to 2.5 percent potential gain in base engine and a possible 1.5 percent further improvement with EX ratings, which will be newly available to the X12 in 2021, Cummins says.
The 2021 X15 Performance Series will newly offer select powertrain features that were previously unavailable above 500 horsepower. Features like SmartCoast, Predictive Cruise Control and Predictive Road Speed Governor will be available for customers with automated manual powertrains in 2021.
New online spec'ing tool: PowerSpec Web
Cummins also announced the launch of its free online powertrain spec'ing tool, PowerSpec Web. Like the current and free PC-based PowerSpec application, PowerSpec Web offers users a free way to spec a powertrain based on intended operational objectives, as well as read feature descriptions in an online electronic feature library.
Looking for insights into your customer's decisions?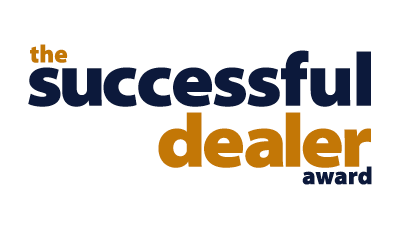 Then you need to register for our virtual Successful Dealer award presentation event on Nov. 19, where Al Barner of Fleet Advantage will share his knowledge about how today's commercial carriers assess their equipment needs — and their dealer partners. Sponsored by Interstate Billing, National Truck Protection, Premium 2000 and TopMark Funding.
"Cummins has really focused on making the spec'ing process easy to use, with built in filters to help select the appropriate transmissions and axles based on the equipment customers are considering," says RaNae Isaak, Cummins powertrain and TCO consultancy leader. "Additionally, the feature description tool helps inform fleets and drivers of the interaction between features, and the hardware or software requirements needed to enable specific features."
PowerSpec Web is mobile-friendly, making it accessible to users virtually anywhere and on multiple devices. Plus, moving to a web-based spec'ing tool and feature description library allows users to view the latest information without having to make manual updates, the company says.
"Previously we relied on users to update their PowerSpec PC application in order to access the newest gearing recommendations and adjustable electronic features," says Isaak. "With the web-based version of PowerSpec, Cummins employees, on-highway dealers, fleets and owner/operators will have access to the latest available information immediately."
The PC-based version of PowerSpec is not going away and will continue to be a free tool for connecting to the vehicle, providing users access to ECM data in easy-to-read reports, trip report data, fault code information and duty cycle data insights. When licensed — which requires contacting a local Cummins administrator — equipment owners can adjust engine features related to vehicle operation.