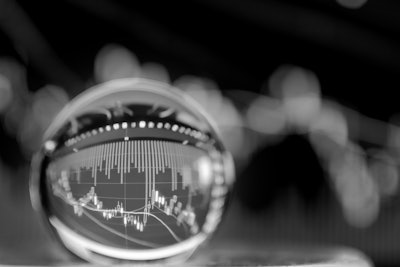 As vaccination rates continue to rise, states loosen or end restrictions and job growth continues, there are reasons to be optimistic about about the U.S. economy for the summer and year ahead.
Macroeconomist Bill Witte and FTR Vice President Avery Vise say that's to be expected. The economy is going to post strong year over year gains when 2021 comes to a close — FTR is predicting 6.3 percent GDP growth — and 2022 is likely to be a solid year as well.
But after 14 months of economic and social anxiety, Witte and Vise also note that despite general market positivity, there are reasons to be nervous about how the economy is going to evolve in the months to come. During an FTR State of Freight webinar Thursday, Witte and Vise outlined the risks they see for the U.S. economy in its current state and tactics the Federal Reserve could take (if it so chooses) to keep the economy from derailing.
Employment is one area of concern. Witte says FTR is projecting the U.S. economy to add approximately 500,000 jobs per month for the remainder of the year. After a lackluster jobs report in April, he says that projection "would be a pretty good performance," but would still take the nation several years to make up for all the job losses suffered during the pandemic. "We won't get back to the employment levels from pre-COVID until the end of 2023," he says.
Another concerns are rooted in market dynamics, and the fallout of the COVID-19 stimulus programs.
Because most consumer spending during the pandemic has been focused on consumer goods, demand has shifted pricing in areas at a rate faster than what would have otherwise occurred. Additionally, the multitude of issues hampering the global supply chain are driving up costs of other goods due to lack of demand because of production delays.
[RELATED: Supply chain 'not capable' of meeting current demand]
Regarding durable goods specifically, Vise says sales are up 30 percent for that segment of the market since February 2020. He says that jump has been good for durable good producers in the short term, but questions if products that have typically experienced stable demand rates will experience permanent purchasing shifts due to the sudden lift in sales that occurred over the last 14 months.
"If we have a huge share purchasing durable goods at the same time, does that set our economy up for a level of cyclicality that we've never seen before?" Vise asks.
Then there's the stimulus packages. Witte and Vise say early reports indicate large segments of Americans have chosen to save, rather than spend, all of the money they received over the last year. Witte says this is alarming because it has the potential to create financial bubbles, which can lead to inflation. And Witte believes inflation is dangerously close to setting in.
"Inflation isn't an event, it's a process. And once it starts going, we're in trouble," he says.
Witte ties his concern to the Fed, which at the moment he says does not appear likely to alter monetary policy to curb potential inflation. Witte says his economic view is the best way to stop inflation is to "take away the punchbowl before the party gets started." He says the Fed seems hesitant to do that — either out of fear of slowing the current growth or an opinion that the party is farther from starting than Witte believes.
"I think the party could be getting started," he says. "We are heading into a possibility of being between a rock and a hard place."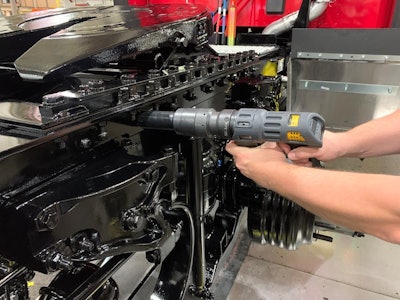 Class 8, trailer production estimates on the rise
FTR also looked at the status of the new equipment market one week earlier in a webinar featuring Don Ake, the company's vice president of commercial vehicles.
Now more than one year removed from the onset of COVID-19, Ake says the new truck market has rebounded from last spring's production shutdowns and order spirals incredibly well. Despite falling below 40,000 orders in April for the first time in six months, Ake says Class 8 orders during the latter half of 2020 and into the first quarter of 2021 were comparable to the industry's last order peak in 2018, and one of the best stretches in recorded history.
"The key thing here is in both cases you've had issues with supply and demand," Ake says. "Back in 2018, the demand was outstripping normal supply. Now you have restricted supply not being able to keep up with demand. But what's interesting is in those six month stretches, you have basically the same number of trucks ordered. Which means the fleets are responding to this situation almost identically to how they responded last time."
And Ake says fleets are responding with high order volumes because the market is dictating they can be aggressive. Truck freight fell by 10 percent in the second quarter last year but has grown year over year in each of the last three quarters. In Q1 the market was up 1.6 percent. Ake and FTR are expecting the market to be up 16.2 percent in Q2, and 8.5 and 6.7 percent, respectively, in the latter two quarters of the year. FTR also predicts GDP growth of 5.6 percent (8.6 percent for GPD Goods Transport) in Q2, then 4.6 and 4.4 percent in Q3 and 3.3 and 2.6 percent in Q4.
[RELATED: As equipment evolves, what's next for remanufacturing?]
Those strong projections mean supply chain disruptions are likely to remain the biggest challenge facing new equipment sellers in the months to come.
Ake says there are more than 20 components for trailers that are currently facing sporadic deliveries and the number is similar but likely smaller for trucks. Plastics and plastic resins have been delayed due to February's ice storm in Texas, while natural rubber limits are slowing tire production and steel allocation and specialty steel has become challenging to acquire. And none of that compares to the global semiconductor shortage, which remains unresolved.
"The situation is not getting worse, but it's not improving a lot, though the good news is it is improving," Ake says. Looking at the rest of the year, Ake says OEMs are generally optimistic about their supply chains continuing to improve as the year progresses, which should only further increase production. He says supplier deliveries are already beginning to rise, increasing build rates.
FTR currently is projecting Class 8 production of 310,000 units in 2021, then rising to 340,000 in 2022 and 350,000 in 2023. In the trailer market, the company's projection is 295,000, then 320,000 and 330,000 from 2021 to 2023.
"Freight growth in 2021 and 2022 will continue to put the industry in catch-up mode," Ake says. "We're in the midst of three super years for the industry."