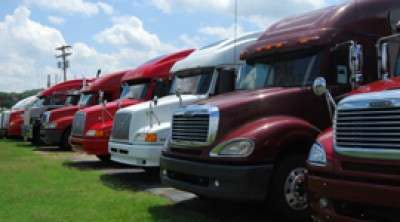 FTR Associates released preliminary data showing net orders in March for Class 8 trucks were 35.9 percent higher than February and improved year-over-year by 21.1 percent with 10,505 units.
While the March preliminary numbers are the highest yet for 2010, the annualized order rate over the past three months is still below 100,000 units. The figure includes the United States, Canada, Mexico and exports.
"Each month in 2010, we have seen an improvement in orders for Class 8 vehicles, which is certainly encouraging," says Eric Starks, FTR president. "However, we have not changed our overall outlook for 2010." FTR believes the combination of excess capacity and the impact of the U.S. Environmental Protection Agency's engine emissions mandate will hold Class 8 equipment demand this year "essentially flat" compared to 2009.