Building business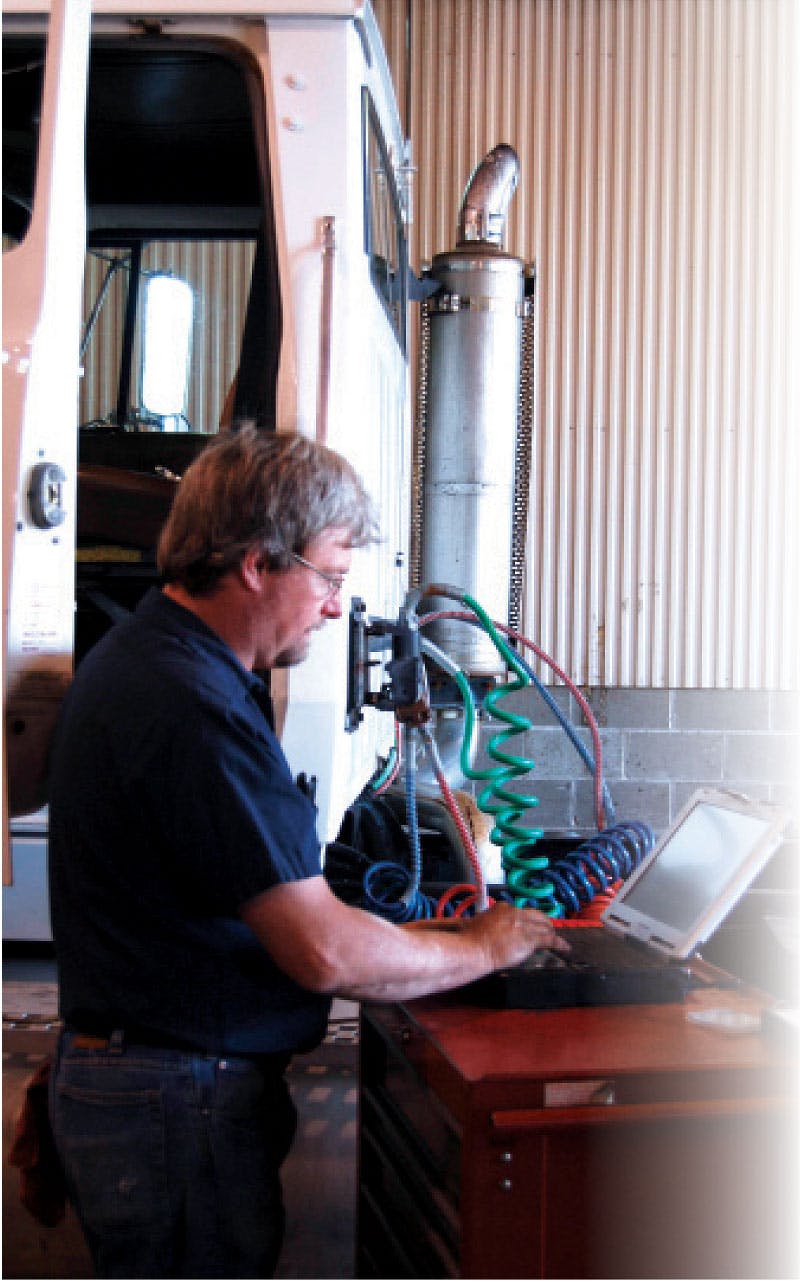 Going from a parts distributorship to a parts-and-service business has rewards and risks. Make it work for you by having the right plan, people and place.
It is a matter of debate if adding truck service to a parts distributor's portfolio is necessary for future survival. What is not in question, though, is branching out into service – whether on- or off-vehicle – can yield stronger customer relationships, a new revenue stream and greater long-term viability.
"I think you become more of a value proposition to the customer," says Bill Ryan, chairman and CEO of Point Spring & Driveshaft Company, a 10-facility parts-and-service organization headquartered in Pittsburgh. "It's one thing to be able to bring them a box, it's another thing to be able to solve their problem."
Another benefit, of course, is there is money to be made.
"Certainly, you're going to make a profit on the labor side, and the service business is a higher-margin business overall than the parts business by itself," says Dave Fulghum, vice president of MacKay & Company. "You don't necessarily get shopped as much as you do on the parts pricing, and if a customer brings a truck in to get it serviced, then you're going to get all of the parts business that it will take to fix that truck."
So how do you know the time is right to branch into the service arena?
According to Bill Wade, president of Wade & Partners, "If he's not in it now, it's the right time. I just don't think there's a long, long future for somebody who's not in some kind of service."
If you subscribe to that theory, then the key question becomes "how?" Like any business venture of this magnitude, success is not guaranteed and the potential risks are many. Strategically defining and executing the three P's – plan, people and place – can help put the odds in your favor.
THE PLAN
First, two decisions need to be addressed in tandem: Who are my potential customers and what type of services will I offer?
"The heavy-duty aftermarket is not a zero sum market," says Bruce Plaxton, president of BGP Marketing Solutions. "On the other hand, it's not an iPod market, meaning you have limited growth. So if you're going to open a shop, some significant portion of your business you have to take from someone else."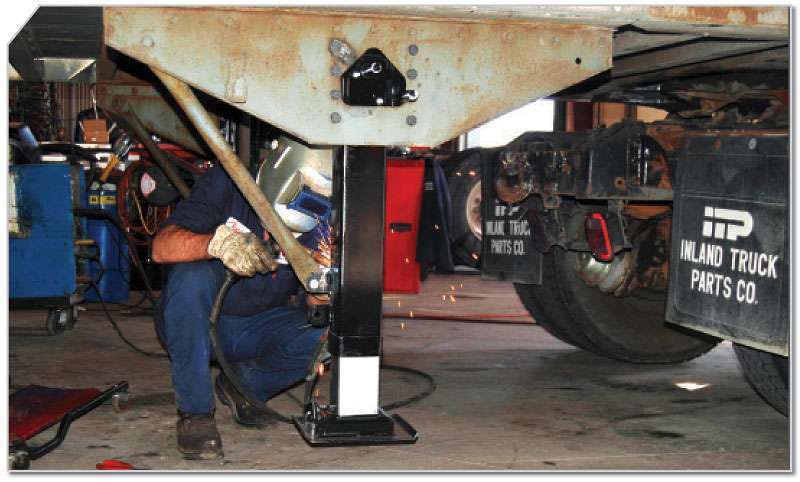 Plaxton says there are two ways to define where that business should come from: the type of work you do, which includes for whom it will be done, and where you plan on doing it.
Regarding the latter, you need to define a geographical area to concentrate within. This footprint will vary depending on your market – for an urban area, it makes more sense to look at drive time, while in a more rural area, it can be defined by distance.
You next need to evaluate the customers and the competition in that footprint. If the market is saturated by vocational trucks and spring shops, you need to look at the next tier of opportunity. Perhaps one or more fleets of school buses are domiciled in this area but no service providers are focused specifically on this type of vehicle. That niche is an opportunity.
Dave Scheer, president of Kansas City, Mo.-based Inland Truck Parts, says his company – which has 24 locations, 18 of which offer drive-in service – found success by focusing on businesses that run trucks but are not necessarily trucking companies.
"In our particular case, our target customers are the local and regional customers," says Scheer. "It's not the over-the road truck guy, even though we have some of those customers. But we have a lot of construction companies and garbage companies, and, for instance, a guy who owns a lumber yard and has a couple of trucks. He's not in the trucking business, doesn't want to be in the trucking business and doesn't know anything about trucks. He just has a lumber yard and he needs trucks for deliveries. That's a prime customer of ours."
While Inland provides most all types of service and repairs at half of its service facilities, and are "moving in that direction" with the other half, according to Scheer, jumping into the service arena full throttle by offering bumper-to-bumper maintenance and repairs is too ambitious a plan for most companies. "I can't see an independent shop out of the gate approaching service bumper-to-bumper for a variety of reasons," says Plaxton.
Among those reasons, he says, is being all things to all people is largely the domain of dealerships, and that investing in and acquiring the tools and technicians needed for that broad scope of work can be prohibitive. The level of sophistication needed from both personnel and equipment sets the barrier too high, at least initially.
Fulghum recommends starting with what you know. "I think starting bumper to bumper is more than you want to bite off when getting into the business," he says. "You're really talking about taking on a whole bunch of stuff all at once. Most independents are probably not in the engine parts business anyhow, so I think I would start with the services that match the kind of products that I sell."
Plaxton recommends focusing on a niche. This could be a component or system specialty, or focusing on a particular vehicle or customer segment, such as refuse trucks or emergency apparatus.
It will depend on the particular nuances of your market. For instance, if the customer base in your area mainly runs new equipment, that service work is probably under warranty and will be performed at dealerships. Conversely, vehicles four years or older are more likely to use independent shops.
Also, if there are many of the same trucks sitting in competitors' lots for days on end, their customers may be experiencing unreasonable wait times and would welcome an alternative service provider.
"Get a sense if there's satisfaction or dissatisfaction," Ryan says. "It's very difficult if you have strong people in your marketplace and you're trying to crack in. So unless there's some pain out there, it's very, very difficult I believe."
Another area of opportunity is offering off-vehicle service, or bench service.
"On the one hand, you have full-vehicle service," says Wade. "The other side, and it is probably even more profitable, is bench service. You can have a distributor who's basically a box pusher but who has hydraulics and can put together hydraulic hose and fittings, which is by far the single most profitable bench service you can have. These are services you actually are performing, but they're not on a vehicle."
Bench services do not require a huge investment in space and equipment, making them an attractive entry point into the truck service industry.
The cleaning of diesel particulate filters [see the cover story in the March 2010 issue of Truck Parts & Service for details] is another viable option for testing the waters.
There also is mobile service in which you bring your business to the customer. Performing vehicle inspections and routine maintenance – such as filter and fluid replacement – at the customers' facilities can be a lucrative venture with a marginal investment. "Simply taking a small step van and outfitting it with the right equipment and parts gives you that foot in the service door without forcing you to spend a lot of money to do it," says Wade. He adds that fleets appreciate this type of service for its convenience, and because it is typically done overnight, it doesn't heavily tax your existing operations and resources.
THE PEOPLE
Before a lease is signed or ground is broken for your new facility, learn everything you can about running a service shop and, more importantly, hire someone who knows twice as much about it as you.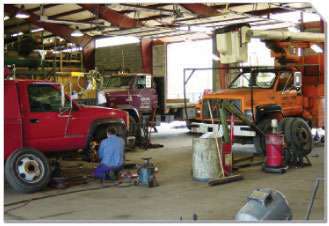 Scheer offers the following advice: "I would tell them to do their legwork, do their due diligence. Don't just hire somebody, throw open the doors and say we're open for business. Learn how to manage the business. With the drive-in service business, you can make a lot of money, but you can also lose a lot of money really fast. So you really have to know what you're doing before you open the door.
"And don't be afraid to spend money on your service manager," he adds. "Don't go into business until you have the right person there. That's absolutely the key person in the operation."
And don't overlook the importance of the service writer.
"The service writer is to service what the counterman is to parts distribution," Wade says. "He's the single most important guy."
While the service technician shortage has eased somewhat due to the economic downturn, finding and keeping quality ones remains essential.
"You have to find the techs who have the knowledge and you have to be willing to invest in keeping them trained," says Scheer. "We have a full-time technical trainer on staff who works with our repair shops only. So we keep our technicians updated. We buy the latest diagnostic tools. Our facilities are beautiful."
Since shop profitability is dependent on technician efficiency – you aren't making money if they aren't turning wrenches – it's important to provide them with the tools and working environment that helps maximize their potential.
"If you've not done it, it's a big undertaking. It takes money. It takes capital. It takes a lot of equipment," says Ryan. "But I think the biggest challenge is technicians…and the supervision of technicians. So although it takes a lot of money to get into, it's the people that make the difference."
THE PLACE
When evaluating a location, whether to build or acquire, Fulghum advises to make sure there is plenty of room for truck parking and future expansion. "Don't get yourself landlocked," he says.
In going from one to 18 service facilities, Scheer has experience with both buying and building. "We did some organically and some through acquisition. For instance, at our Kansas City facility, we bought a local independent repair facility and the buildings we were in didn't work because they were just parts-only type buildings," he says. "When you're in the drive-in service business you need a special-use building as well as a location that is easily accessible. So in almost every case we had to build a new facility."
While costs to establish a shop vary considerably based on many factors, Scheer says a ballpark investment of $125 per square foot can be used to determine the cost of building and equipping a service facility.
Once everything is in place, use every means possible to promote your new business. The outside sales team should be presenting the features and capabilities during every customer visit. The counterperson should be mentioning it during every phone call. Send out flyers, advertise and hoist a banner out front.
And don't overlook the value of hosting an open house.
Wade suggests working with your supplier partners to help with the grand opening, such as running training clinics for attendees. "There's no better way to get fleet people in to see your new location than to run some training programs there," he says.
When your investment will pay off, financially, will also widely vary due to numerous factors. Ryan estimates a return on the investment can be realized in two to three years. Wade says, "It will take you exactly twice as long as you think it will."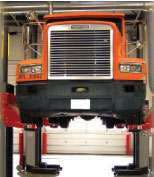 But whatever the timeline, after you open the doors, don't leave the rest to chance. The success of this business venture requires diligent follow through and meticulous attention to customer service.
"It's extremely important when you're starting out to follow up after work has been done. Call the customers. What was the level of service? Was it timely? What is the customer satisfaction level? Because if you don't get that right, that investment will take longer than three years," says Ryan.
After all, just as in the parts business, with service, your success rests squarely on your reputation.
"You need to be pushing – 98 or 99 percent of the time – to be doing it right every time," says Fulghum. "So you can build on that reputation that says 'if I take my truck here, he'll be honest with me, he'll start on it when he says he's going to start on it, he'll finish it when he says he's going to, and it will be fixed right.' That will go a long way toward attracting and keeping customers." n
SIX EASY PIECES TO SERVICE SUCCESS
Learn the business
Identify your market: customers and competition
Define your role in the market (leave room to grow)
Hire the best service manager you can find
Invest in the best facility and equipment you can
Keep up on training and technology