HDAW 2011 Speakers Announced
Organizers of the 2011 Heavy Duty Aftermarket Week announced that Donald R. Knauss, chairman and CEO of the Clorox Company, will be the keynote speaker at next year's event, scheduled for Jan. 17-20 in Las Vegas.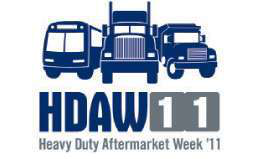 According to the announcement, Knauss will share his insights and leadership strategies, complementing the meeting's "Leadership – Strategies for Tomorrow" theme.
"Our responsibility as leaders is to ensure we have not only the best people, but we are putting those people in positions that maximize and take advantage of their talent," said Knauss. "Leaders at the end of the day make their people and assets more productive and valuable. By driving effective strategy and by living your values everyday – you can inspire. You can drive real progress."
Prior to joining Clorox, Knauss was executive vice president of The Coca-Cola Company and president and chief operating officer for Coca-Cola North America, president of the Retail Division of Coca-Cola North America, and president and chief executive officer of The Minute Maid Company, a division of The Coca-Cola Company. His career with The Coca-Cola Company spanned from 2000-2006.
Clorox – which includes the brands of Glad trash bags, S.O.S Pads, Kingsford charcoal and Green Works environmentally friendly cleaning products – has increased stockholder dividends for 32 consecutive years.
Additionally, Dr. Martin Regalia, senior vice president and chief economist with the U. S. Chamber of Commerce will provide his insights on the forces impacting the economy.
"Dr. Regalia is adept at explaining complex economic concepts in layman's terms," said Dave Willis, co-chair of the event. "Attendees can look forward to an up-to-date, clear-eyed view of everything from banking and credit markets to unemployment figures to interest rates, inflation and more. He will provide insight as to what to expect in the future – and how it will impact your business."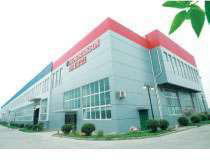 International Strategies, New Products Support Hendrickson Growth
When a company captures the lion's share of its domestic market, further growth often requires new markets and new products. Hendrickson announced it is pursuing both strategies strongly during a press conference held in conjunction with the Great American Trucking Show in Dallas.
Pointing to the explosive growth in truck production in India and Asia, Baine Adams, Hendrickson's vice president of global sales and marketing, outlined the company's strategies to further penetrate these international markets, including the recently announced joint venture with Sinotruk, China's largest heavy-duty truck manufacturer.
Adams said Class 8 truck production in Asia is expected to exceed five million units by 2015 – nearly one million of which will be built in China – and nearly 250,000 heavy-duty units will be manufactured in India. Hendrickson also has a joint-venture agreement with Indian vehicle manufacturer Tata AutoComp Systems Limited (TACO).
To support the company's partnership with Sinotruk to design and manufacture suspension systems for its vehicles, Hendrickson established a manufacturing facility in Jinan, Shandong Province, China, which began operations earlier this year and is expected to reach full production in the fourth quarter.
Noting that each new international venture requires unique products, Adams said the "key to our success has been our global testing capabilities," helping ensure that product quality and performance meets the specific needs of each market.
But the company's focus is not all abroad. Hendrickson introduced its new Aero Guard bumper. Available now for International's ProStar tractors, the two-piece resin bumper – made from recyclable materials – has been in development for four years and establishes technology that the company said will lead to new future offerings of bumpers, visors and fairings. More information on the Aero Guard is available in Marketplace on page 29.
For the latest aftermarket news, announcements and trends, visit www.truckpartsandservice.com
CDX Automotive Announces New Truck Curriculum
CDX Automotive, a division of Jones & Bartlett Learning, announced it has entered into a partnership with MAVCC, a multi-state curriculum consortium, to develop and release a teaching and learning system for medium- and heavy-truck technicians.
The new educational program, the first in an expected series of collaborations between the two companies, is designed to meet the National Institute for Automotive Service Excellence (ASE) program certification standards and is based on MAVCC's Diesel Technology Series. The teaching and learning system will include online modules, student guides, student workbooks and teacher edition CD-ROMs.
The complete teaching and learning system, including the online modules, will be released in phases, and CDX is selling the MAVCC Diesel Technology Series through the Jones & Bartlett Learning Web site (www.jblearning.com).
Phillips Industries Expands Electrical Harness Division
Phillips Industries announced it will expand its Electrical Harness Division in Saltillo, Mexico, with an additional 70,000 square feet of manufacturing space. The company said the added space allows for growth of the trailer harness assembly line, improved process flow and more finished product storage.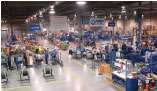 With the investment, Phillips said it will produce and offer pre-made sealed wire harnesses for any application with short lead times at competitive costs.
"Significant focus has been in quality and delivery performance areas as well as applying lean manufacturing and operating principles," said Filiberto Coello, general manager of the Electrical Products Division. "With more than 100 Kaizen events behind us, our customers have felt the positive impact and we need more room to keep up."
ADS Meeting Draws Record Attendance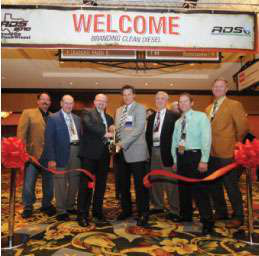 The Association of Diesel Specialists announced its recent 54th annual meeting – the 2010 ADS International Convention and Tradeshow in Grapevine, Texas – drew record attendance with 650 participants.
The meeting, themed "Branding Clean Diesel," included seminars, workshops, technical training, panel discussions and networking events. Educational seminars included presentations by several industry manufacturers, a representative from the Diesel Technology Forum and technical discussions on turbochargers and hydraulic hybrid solutions.
At the start of the convention attendees took a moment to remember founding member and first ADS President Herbert Wittersheim who passed away July 25 at the age of 89. The 2010 ADS Convention marked the first ADS Convention that Wittersheim missed.
Next year's show is scheduled for Aug. 2-6 at the Wynn Las Vegas in Las Vegas.
ADS also announced that its new president, Chuck Hess, vice president of H.G. Makelim Co., officially began his term in conjunction with the show.

CUMMINS INVESTS IN HIGH-HORSEPOWER ENGINES
Cummins Inc. recently announced that it is expanding its High-Horsepower Technical Center and high-horsepower engine product line at its manufacturing facility in Seymour, Ind. The company said expansion of the center will provide more opportunities for producing high-horsepower clean-diesel and natural-gas engines in the future.
Mark Levett, Cummins vice president and High-Horsepower Business general manager, said the company plans to invest about $100 million in the expansion at the Seymour plant, which is expected to result in about 200 engineering and manufactur­ing jobs over the next five years.
The plant currently employs nearly 450 people.
"Our high-horsepower business continues to grow in importance," said Tom Linebarger, president and chief operating officer. "This facility and product line expansion will allow us to maintain our technology leadership and strong product portfolio. Cummins will continue to provide leadership as our customers face ever more challenging worldwide emissions regulations."
Web Updates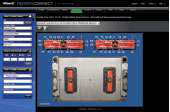 Following are announcements of new and improved aftermarket Web resources:
* Mitchell 1 Enhances Online Repair Programs
Mitchell 1 announced it has added thousands of engine component and connector images to its service technician programs, Tractor-Trailer.net and Medium-Truck.net.
According to Mitchell 1, a Snap-on Company, their photographers routinely visit Universal Technical Institute (UTI) facilities throughout the U.S. to create new content to keep the sites frequently updated.
* OTC Launches Online Technician Forum
Tech2Tech is a new online forum for professional technicians to network and exchange repair and maintenance information. The new Web-based tool was launched by OTC, an SPX brand, and is "a central part of the company's efforts to leverage the resources of social media to connect with technicians," according to the announcement.
"The new Tech2Tech Forum will also allow us to interface directly with technicians to offer news, tips and other communications that will strengthen our lifelong partnerships," said Davin Alan, forum moderator. "More importantly, we anticipate direct voice-of-customer input that will help us better serve the needs of our customers. They will be able to go to http://www.tech2tech.otctools.com/ anytime, anywhere for questions and answers to the problems that challenge them every day."