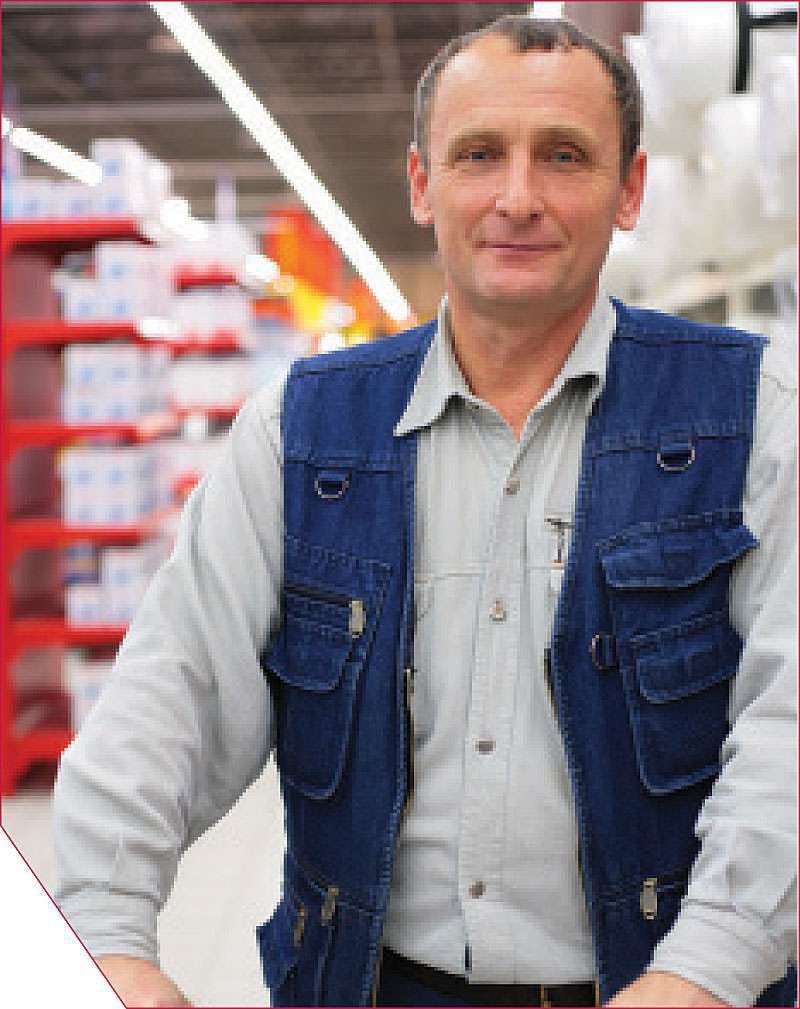 Using your resources to your advantage can cultivate sales and increase business.
Have you ever entered the grocery store and grabbed a basket, only to discover 10 minutes later you need a cart? Have you ever walked in with a list of five items and ended up with too much for the express lane? If you have, don't worry, you're not alone.
Unplanned purchases are normal. People make them every day, in every industry.
Heavy-duty customers buy products they hadn't planned to. It's human nature, and it's called impulse buying.
Impulse buying is defined as the unforeseen purchasing of goods and services. These purchases are the things you buy on a whim; the things you may not need now but buy anyway because the price is right and they are available. But just because they are impulsive purchases doesn't mean they are unnecessary.
Most impulse buys actually are essential products that are only
categorized as impulsive because of the way they are purchased.
For example, if you remember you need milk while you're in line at a pharmacy and respond by buying a gallon from the store's cooler, that's an impulse buy.
 You needed milk, but you didn't go into the store expecting to buy it. You went in to pay for your prescription, saw the milk and it spurred you to include it in your transaction.
Aftermarket impulse buys work the same way. Distributors don't carry gallons of milk, but store showrooms commonly feature a wide variety of products and parts to appeal to heavy-duty customers.
What a customer chooses to buy on impulse is up to them. Distributors just try to provide as many options as possible. After all, you can't make an impulse purchase if you don't know a product is for sale.
"The more (products) customers see, the more likely they are to make a purchase," says John Buysse, marketing director at CATCO. "We try to showcase everything. It's all about getting things out there."
There are no requirements covering which products can be considered impulse buys.
While conventional wisdom says a customer is more likely to splurge on a carton of oil than a new drive line, that doesn't mean a drive line will never be bought on impulse.
Every customer is different, and it is the job of distributors to make products available for each customer and situation.
Brandon Ford, marketing director at Power Train, says impulse purchases are the result of price and accessibility. A customer whose headlights are dimming may not specifically stop at Power Train to buy new bulbs, but if he's in the store and sees the bulbs on a shelf he may buy them.
Ford says that decision is the customer's — but it's up to Power Train to have the product on display to allow him to make that decision. The best way for distributors to put these impulse products on display is to maximize their store's showroom space.
Unlike retail stores where every product can be found somewhere on a shelf, a substantial amount of merchandise sold by a parts distributor is housed in a warehouse away from a customer's eye. A showroom can be used to present this merchandise to customers and allow them to see what's available.
Though showrooms fluctuate in size, the key goal of each one is the same: to provide a cross-section of the products sold in the store.
"In the '80s and '90s, a lot of us (distributors) had very small showrooms. Everything was behind the counter and back in the warehouse. We squeezed shelving a lot," says Marc Karon, president of Total Truck Parts.
"Over time, we started bringing products out in front of the counter and eventually we realized that if we showed products to (customers) they would buy them."
He adds, "Once we recognized that there were impulse buys, we made a push to completely increase our store's utilization. If we had showroom space we had to use it."
The products that see the most movement from being on display actually are the most generic. Grease, oils, lighting fixtures and shop tools generally are considered to be the most common impulse buys, and there is a consensus among distributors that these products make up a majority of their total impulse sales.
Fleets and owner-operators need these things to keep their trucks on the road just like a functioning transmission, but unlike the transmission, these products are things that can be bought anywhere. Grease is sold at Wal-Mart and you can get wrenches at Home Depot.
With such an overwhelming saturation of these products in the marketplace, heavy-duty distributors have to give these products prime real estate in their showrooms to help them sell.
Paul Raymond, president at Parts for Trucks, says the policy at his stores is to put these products near the parts counter or between the counter and the front door.
He says the more times a person passes an impulse item, the harder it is for him to turn it down.
"Products have to be in places that are easy to see," Raymond says. "You want customers to notice it even if they don't buy it. If they do that's great, but if they don't, at the very least they know you have it. They may get it another time."
"There's never a guarantee that if you put (an impulse product) out front that customers will buy it, but if they see it, it definitely increases your chances," says John Heimann, inventory director at CATCO.
"When a customer can look at something he needs in your store, it makes it harder for him to leave and buy it somewhere else."
This applies to all products. Customers might not always remember they need something when they walk into your store, but if you have their forgotten product in front of them it usually will jog their memory.
John Minor, vice president of Midwest Wheel, says his company has showrooms at each of its seven locations.
The showrooms range from 3,000 sq. ft. to more than 15,000 and each is filled to the brim with merchandise. Minor says the largest store obviously has the most inventory, but each location does a good job of showcasing the wide range of products sold by Midwest Wheel.
"We have more than 24,000 part numbers and more than 240 vendors," he says. "There's no way we can keep all of that out front. We try to put out as much as we can, and we try to have each of our vendors out front in some capacity.
"We want our customers to wander through the showroom and see things they didn't realize we sold."
That type of product recognition is what spurs an impulse buy, Ford says. "One of the main things about your store environment is if (a product) isn't on your counter, your customers probably aren't expecting it.
"We are experts at what we do and customers know to come to us for a drive line repair, but they might not know we also sell a lot of grease for lubrication and a lot of fluids," Ford says. "If we put those things out there and (customers) see them, then they know they can come to us for that, too."
And if a customer already is relying on a distributor for one part, it becomes easier for him to impulsively buy other things, Buysse says.
"We look at ourselves as a solutions provider; we want our customers to be able to come to us and get what they need," he says.
"If we sell a guy a clutch, we want to make sure he also gets the bearings — and that he knows he always can come to us to get those bearings."
That's the showroom's biggest strength, Karon says. Once a customer has seen your inventory he'll always know your store is an option.
"Availability is the key metric to the parts business," he says. "Maybe a customer can get something cheaper across town, but then he has to go across town. We want them to think that if they're already here, they might as well buy it from us."
But a customer walking into your store doesn't guarantee an impulse buy. Putting the right products in the right place at the right time also is important — and that's where in-store marketing becomes vital.
Signage, product displays and brochures are the most common forms of in-store marketing. Usually located near the entrance, the main counter or somewhere in between, these tools are designed to help customers learn a lot about a product in a short period of time.
At Parts for Trucks in Canada, Raymond says his showrooms use this marketing to promote seasonal impulse products. As the weather changes, so do the product displays, which he says allows customers to quickly identify and find an impulse product.
"The high-profile areas around our counters change a lot," he says. "During the winter we may have had anti-freeze up there, and now as it warms up we will move that out and bring in something else."
Minor does the same thing at his stores throughout the Midwest. "We had tire chains in the middle of our display floors from November through February, but we don't have them out there now. You have to make changes. If customers see the same things out there (all the time), they stop paying attention (to that display)."
The introduction of new, summer-based products will bring their eyes back to the display, he says. "Once they see something new — and something they may need — they have a reason to stop and look around again."
Some distributors also believe in rearranging inventory throughout a showroom on a semi-annual basis to change a store's look, but that belief is not universal. Moving seasonal impulse products has shown financial benefits; the benefits of store realignment's are less clear.
Karon says he tries to limit his changes at Total Truck Parts to impulse products. The Florida-based company doesn't have many seasonal displays, so sales and vendor promotions are the only things that are moved on a regular basis. The rest of the showroom remains filled, but the same.
"I think customers like the idea of a lot of things being in the same place. When they come in looking for something, they need to know where it is," he says, adding that putting impulse products on end caps and near the checkout counter still will get them noticed.
A quality sales staff also can help yield impulse purchases.
Counter people and salespeople have the most interaction with customers, so if they are aware of impulse products and know when to bring them up in conversation they can increase business.
At Power Train, Ford says his company tries to counsel new hires on the importance of knowing the industry and its products. The more a salesperson knows, the easier it is for him to provide products and solutions to customers.
"We emphasize product knowledge a lot when we hire a new salesperson," he says. "They need to know what a part number is, what it does and what it effects on a vehicle. When a customer comes to them for new brakes, they need to know everything else associated with that repair and be able to provide the customer with the related products."
Heimann agrees. "Our salespeople want to be known as solutions providers. They want to do whatever it takes to help our customers."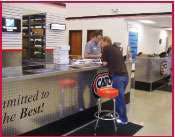 Sometimes, Heimann says CATCO will add related and impulse products to a major part order if the customer hasn't remembered to order them. He says adding the minor products to the major sale helps the customer get back on the road faster and stamps CATCO in its memory as the distributor that helped fix a problem.
"I don't know if we hear a lot of 'Atta boys' when we throw those things in, but you can bet we hear it when we forget something and don't send everything they need," he says. "We don't want the customer to remember us for a negative experience."
And, ultimately, the customer's experience remains the best way to drive impulse sales. The more positive experiences a customer has, the more likely he is to return to your store. A great showroom doesn't mean anything if customers don't come through the doors to see it.
"We want customers to want to walk into the store when they need something, and that takes work," Raymond says. "You have to cultivate a walk-in trade and create an inviting atmosphere.
"You can't sell an impulse product if customers don't come into your store."
Can Consultants Help?
Making a showroom floor inviting for customers and impulse purchases isn't a one-day project. When a distributor decides to create or improve a showroom, he must decide which products are most important for customers to see and where he wants to put them.
Designing and executing these plans can take months, which is why it isn't uncommon for distributors to bring in consultants to aid in completing a showroom overhaul.
These consultants help get the showroom open, but once they've left, does their advice always stimulate business? Results are mixed.
At Midwest Wheel, Vice President John Minor says his company has seen success in moving its products around the showroom every 60 days.
The transitions occasionally give customers something new to see when they enter a Midwest Wheel store, and he says that pushes them to investigate the changes and find new products to buy.
Minor says seasonal products show the biggest gains from being moved around a showroom and into a customer's field of vision, a strategy commonly supported by consultants.
"The visual displays are very important for us," he says. "We have products that we wouldn't normally sell to customers that we've started to sell as impulse buys. We have to move everything around so people see that we're carrying them (in our showrooms)."
At Florida's Total Truck Parts, President Marc Karon says he tries to avoid major product location overhauls. Karon says consultants promoted the idea when Total Truck Parts improved its showrooms, but he decided not to make the changes because he felt his customers would benefit more from consistency.
With few seasonal products, Karon says the need for full-scale changes to promote impulse buys aren't necessary for his stores to make the products sell.
"There were a lot of things (the consultant) had suggestions that we didn't use," he says. "I'm sure they work for other places, they just weren't right for us."