Carolina Rim & Wheel
Why did you start the business?

John MacClements, recognizing the need to maintain the company as a family owned and operated business, asked me to join the management team. Starting in 1977, I have served in many positions including operations, sales and management before being appointed president in 2004.
Describe your current role in the business:
President and CEO.
What is your business strategy?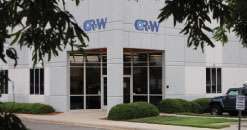 To provide quality parts from a trusted source.
Where do you see your business five years from now?
The economic outlook can certainly alter any five-year outlook but my hope is to expand our product offering and meet customers' changing requirement and remaining an independent distributor.
What is the biggest challenge facing your business today and what are you doing to respond to it?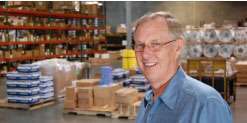 PEOPLE, PEOPLE, PEOPLE finding and retaining people is the greatest challenge facing my business today. Promotion from within is always a good place to start, but we continue to network with suppliers and others looking for quality employees.
What is the accomplishment you are most proud of?
That we are an independent family owned and operated company for more than 85 years and that we have been able to remain debt free during these tough economic times.
What sets your business apart for its competitors? What makes it unique?

Our people and the relationships they have developed with our customers over the years, providing quality parts and excellent service at a fair price, is a trifecta for success.
Name of Company: Carolina Rim & Wheel
Headquarters Address: 1308 Upper Asbury Ave., Charlotte, N.C. 28206
Website: www.carolinarim.com
Founded: 1926
Owner(s): Thomas M. Stewart, president, Patricia M. Stewart, chairman and secretary, John W. MacClements, vice president
Number of Locations: 5
Number of Employees: 59