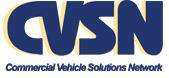 Congressman Jim Gerlach (R-Pa.) and Anne S. Ferro, administrator of the Federal Motor Carrier Safety Administration (FMCSA), will be the keynote speakers at the first-ever Heavy-Duty Aftermarket Legislative Summit on Sept. 20-21 in Washington, D.C.
The Legislative Summit is a major component of the Commercial Vehicle Solutions Network (CVSN) Annual Aftermarket Distribution Summit.
Rep. Gerlach, a fifth-term Republican in the U.S. Congress representing the sixth district of Pennsylvania, will discuss the agenda for the current Congress, focusing on tax issues that are likely to come up for the House Ways and Means Committee of which he is a member. Rep. Gerlach is a co-sponsor of the Motor Vehicle Owners' Right to Repair Act.
Anne S. Ferro is the administrator of FMCSA, which is the lead agency under the Department of Transportation charged with ensuring safety of large trucks and buses on U.S. highways. Prior to her appointment to FMCSA, Ferro led the Maryland Motor Truck Association as its president and chief executive officer from 2003 to 2009. Previously, she served as Maryland's Motor Vehicle Administrator. According to the CVSN, Ferro will highlight some of the near- and long-term priorities for FMCSA in promoting safety of the commercial trucking industry.
Sponsored by the Heavy-Duty Distribution Association (HDDA) and CVSN, the Heavy-Duty Legislative Summit will provide attendees the opportunity to meet one-on-one with their elected officials and staff to discuss industry issues from their own perspective, CVSN says.
The first day of the summit on Sept. 20 will include an issue briefing from 3 to 5 p.m., where attendees will hear from Rep. Gerlach and Ferro, and be briefed on the issues that will be discussed with the legislators. Attendees will then spend the next day, Sept. 21, meeting with their elected officials.
For additional information on the Heavy-Duty Legislative Summit and how to register, visit http://www.cvsnADS.org.