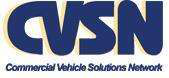 The 2011 Commercial Vehicle Solutions Network's Aftermarket Distribution Summit kicked off with a keynote address by Robert Ehrlich, former governor and Congressman from Maryland.
Ehrlich talked to Summit attendees about what he called the fluid nature of the U.S. political environment in the last decade. "There were rapid philosophical changes that lead to short-term policy changes," he said. "Today communication is fast and realignments are brief."
He spoke about the work of the Super Committee and answered attendees' questions about term limits, balancing the budget and corporate income tax cuts.
Following Ehrlich's remarks, Tom Stewart presented the fourth annual CVSN President's Award to Karmak's Richard Schien.      According to Stewart, the award "is given to acknowledge a distinct level of dedication, leadership and achievement over the span of a career in the automotive-heavy duty aftermarket industry."
In speaking about Schien, Stewart said, "If you work in our industry and conduct any of your business using computer software, chances are you have Richard Schien to thank for that."
Stewart took a moment to talk about the award itself. "[It] is called an Inukshuk.  These stone figures can be found throughout the Arctic region of the Northern Hemisphere and are one of the oldest forms of communication used by man.  In the Inuit language, inukshuk means 'someone was here' or 'you are on the right path.'  I think we would all have to agree, that not only is Richard Schien on the right path — he's has the foresight and ingenuity to help point our industry in the right direction for the last 30 years."
In accepting the award, Schien said, "This is a great honor. Thank you. This is where it all started," he said, referring to Karmak's early involvement with the Council of Fleet Specialists and the National Wheel & Rim Association ― the two associations that formed CVSN.
In the first educational session of the meeting, Tom Kotenko of NEXIQ Technologies, Dave Constantino of Mitchell 1 and Christopher Edd of Motor Information Systems, talked about the technology available to assist in repairing vehicles.
Jim Camp, developer of Coach2100 Inc., shared his experience as a coach trainer on a negotiation strategy that has worked for many of his clients including Motorola, Texas Instruments, Merrill Lynch and IBM.
Bert Mayo, vice president, senior loss control consultant for The Lockton Companies, gave meeting attendees an update on CSA.