Hiring Right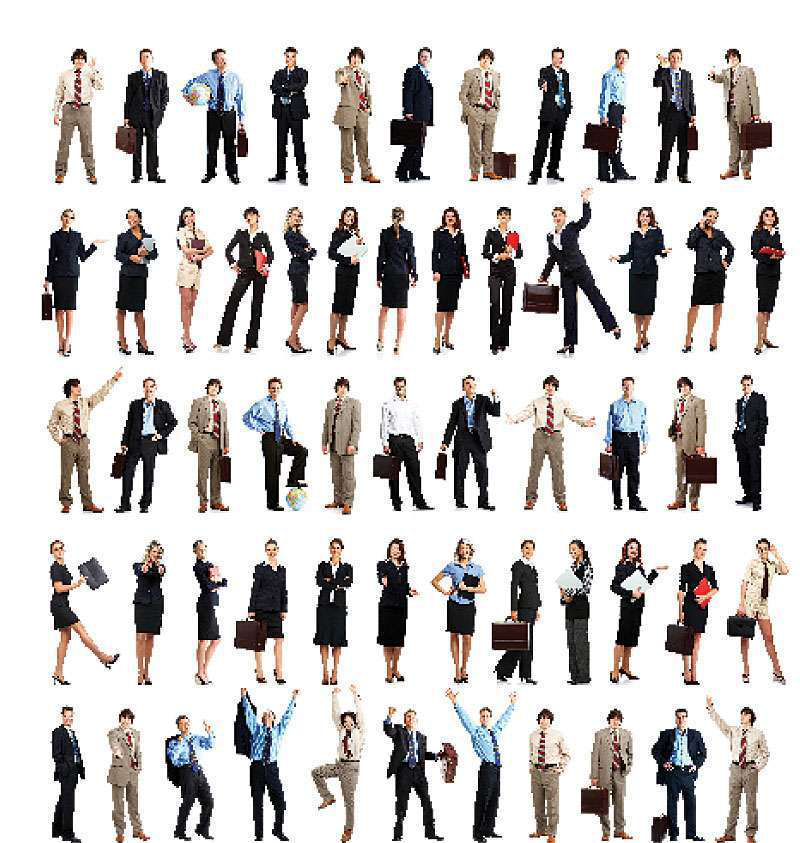 Knowing what you expect from future employees can make the hiring process easier.
Finding the right person to fill a job opening can be tough. Between posting the open position, sifting through candidates and scheduling interviews, it takes a lot of work to find a great new employee.
But that doesn't mean it's impossible.
There always are quality candidates in the market, and with an intelligent and well-designed plan to find them, there are ways to make sure your next hire is the right one.
The first step to successfully filling an open position is making sure you grasp exactly what you need.
"You have to understand specifically how (an open) position contributes to profitability in your company before you hire someone," says Chuck Udell of Essential Action Design Group.
"That's essentially the reason any company has employees — to turn a profit and make money — so you have to know exactly what is required of a position when you set out to fill it."
Udell says the best way to do that is to look at where a position falls in your business model and see what is mandatory for the position to remain profitable.
For example, if you are trying to fill an outside sales position, it is important to understand how much revenue that position is expected to provide on a yearly basis to meet sales quotas and boost your bottom line.
The same rule applies for a position in a warehouse. If you need to replace a warehouse worker, it is important to know exactly how fast that employee will be required to load and unload a truck to keep the warehouse running profitably and smoothly.
Udell calls this comprehensive knowledge of the open position a "position result description."
"It's not a job description," he says. "A job description is what an employee does every day. A position result description is what you expect out of your employee. It's what they have to do to benefit the company and remain aligned with senior management."
Only when you have a complete understanding of the position result description should you post your position and begin looking for job candidates, Udell says.
"You have to know what you're looking for," he says.
Taking applications and searching for the right candidates to interview is the next step to making a good hire.
This process can be done a number of ways, and the success rate of each will vary depending on the position you are trying to fill.
If you are trying to fill a management or non-entry-level position, the most common ways to find viable hires are to promote from within your own company or proactively search for people you believe can meet your position result description and company goals.
At Weldon Truck Parts, promoting from within is the preferred method for filling most open positions.
Dave Settles, company president, says hiring from within has several advantages.
"When you are trying to hire someone, you have to look at how your new hire will fit into your business culture," he says.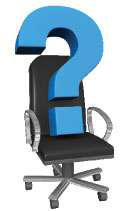 "By promoting someone who is already in your organization, you know they understand everything. They know the way you are doing business and they know what to expect."
Another benefit to promoting from within is having a detailed knowledge of an employee's work history and work ethic, Settles says.
Weldon doesn't want to hire a new parts counterperson who may leave for another job after two years, and Settles says promoting a company veteran gives him reassurance that his new counterperson will be committed to his position.
A company that promotes from within also has the advantage of grooming employees over a number of years to take positions of more importance and responsibility down the line, says John Minor, vice president and COO of Midwest Wheel.
"We normally promote from within when a position opens up, and that's what we want to do," he says. "When we interview someone for any position, we are looking for someone promotable."
Udell says this organizational steadiness is common for many aftermarket businesses and that more often than not, hiring from within to preserve the business' culture is a good thing. But, he says it is important to know when to look elsewhere.
"Sometimes it's not all bad to look outside (your business)," he says.
"If a position opens up and you don't think you have someone who can do it, it makes sense to look elsewhere. You don't want to promote someone who isn't ready, or isn't qualified, because that's just what you do."
When a company does make the decision to look outside to fill an important position, Udell says taking advantage of networking contacts is the best option for finding the right candidate.
The easiest way to do that, he says, is interacting with your industry counterparts.
"We have a phrase in my company: always be looking," he says. "You always have to have your eyes and ears open for someone with the right stuff and you have to be aware of the people you meet."
That way when it is time for you to fill a new position, Udell says you will have an idea of potential candidates you want to fill it.
Taking advantage of your current employees' networking skills and contacts also can help you find possible candidates for your open position.
Tom Stewart, president of Carolina Rim & Wheel, says his employees are a valuable resource when it comes to making an outside hire.
"Our employees know their counterparts in the industry, and they know who is good at their job and who isn't. That's a great resource for us," he says.
"If we have a position open up, we expect our people to say, 'So-and-so would be good for that job' and we trust their judgment."
When filling a lower-level or entry-level position, the key to making a successful hire comes in the interview process and job training.
One extremely successful practice Stewart has implemented at Carolina Rim & Wheel is the use of a temp agency to fill entry-level positions.
By utilizing a temp agency to fill a warehouse vacancy, for example, Carolina Rim & Wheel avoids becoming understaffed and reserves the right to "audition" different potential hires on any given day.
Stewart says if a temporary employee shows up on the first day and does a good job, he or she will be requested to come back for a second day, and this process can go on for up to three months.
During this time, the company is allowed to train the potential hire for its open position and see first-hand whether or not the employee is capable of doing the job.
Stewart says you usually can tell within five to 10 days whether a temporary employee has what it takes to become a full-time hire.
When someone is deemed capable, the person commonly is offered a full-time position with the company at the completion of the temporary assignment. If the temp takes the job, the position is filled and the search is over.
If the temp turns it down, Carolina Rim & Wheel requests a different temp employee the next day and the process begins again.
Udell says Carolina Rim & Wheel's process of pre-training a potential employee to fill an opening is a great advantage, because when hiring for an entry-level position, it's doubtful every candidate will be an aftermarket vet.
"I'm a firm believer that if I can find someone who has the right stuff, I can train them and teach them to be successful," Udell says.
"They have to have the right attitude. If they have the right attitude, I can train them to have the right aptitude."
The last step to making a successful hire is the interview process.
When filling a position externally, the interview process is the most important step. Networking and communication throughout the industry helps provide you with good candidates, but it takes the interviewing process to decide which candidate is the right one.
But before beginning the interview process, Udell advises making a few key decisions. First, he says it is important that you don't limit yourself to too small a pool of candidates, or conversely too many candidates.
This is where quality researching of résumés becomes valuable. If you can find 10 to 15 quality candidates when looking at résumés, make that group the people you call in for an interview.
Once you have a strong group of candidates to interview, Udell says it is important to sit down and look at your position result description and résumés and prepare a list of questions.
He says you should write behavioral questions and theoretical business questions to see how each candidate would react to situations within your company.
"You have to be sure to analyze your data so when you ask them hypothetical questions about your business you are giving them correct information," he says.
When it is time to interview, Udell says make sure to ask everyone the same questions.
"I ask the same questions in the same pattern," he says. "I want to see how the candidate responds to the questions over the course of the interview."
At Weldon Truck Parts, Settles says his company uses its interview questions to look at a candidate's personality and tries to uncover their motives.
"Finding someone who can relate to others and work with our employees is 90 percent of (the interview)," he says. "That's the main thing we're looking for."
Once you've completed the question portion of the interview, Udell recommends providing the candidate with general details of the position (benefits, potential start date, etc.) and the opportunity to ask you questions.
He also says it's important to make sure you reach this point in a short time, because no candidate will be at his best after an extensively long interview.
After that, who to hire is up to you. If the interview process goes well, the right choice should work his way to the top.
"You have to find the person who fits your company, and your position," Minor says. "You may find that in the first interview or the last. It doesn't matter."
But if you follow these helpful tips, it might make things a little easier.