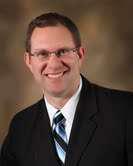 Bendix Commercial Vehicle Systems LLC has named Todd Swales as its director of fleet sales.
In this newly created position, Bendix says Swales will oversee the company's relationships with its fleet customers.
"By creating the director of fleet sales position, we are renewing and increasing our focus to serve the needs of our fleet customers, as well as establishing a 'voice of the customer' within Bendix," says Joe McAleese, president and CEO. "Relationships with our fleet customers go beyond helping them improve vehicle safety. By understanding each organization's specific business needs and concerns, Bendix helps its customers build safer and better performing fleets – spurring industry improvement and creating safer highways."
Prior to joining Bendix, Swales spent nine years at Meritor.