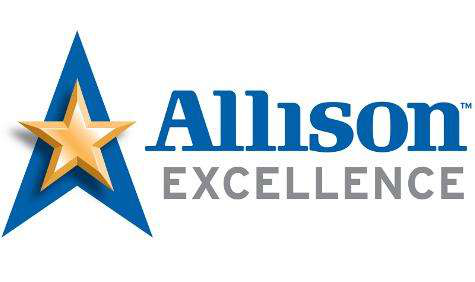 Allison Transmission has created a national service certification program called Allison Excellence. According to Allison, the program is designed to ensure customers receive the best maintenance and repair services for their Allison automatic transmissions.
The program further enhances Allison's service commitment by implementing performance metrics for Allison authorized distributors that are designed to provide customers with the fastest, most accurate and cost-effective transmission service, the company says. Allison already requires authorized distributors to have all technicians factory-trained, to utilize Allison-specific equipment and to maintain a comprehensive inventory of only genuine Allison parts. This additional level of Allison Excellence certification will require distributors to meet customer service standards focused on timeliness of repairs, inventory stocking and customer feedback, Allison says.
"No unauthorized transmission repair shop has the combination of Allison training, equipment and parts to perform maintenance or make needed repairs and return Allison transmissions to proper working condition as accurately, quickly and consistently as does an Allison authorized outlet. Allison Excellence outlets understand that every hour a vehicle is out of service is an hour in which that vehicle is not producing or generating revenue for its owner," says Dennis Breedlove, Allison transmission director, global channel development and aftermarket programs.
According to the company, Allison Excellence service is available at more than 165 certified service centers with nearly 3,000 factory trained technicians across the U.S. and Canada.