Tire Pressure Monitoring System

PressurePro has released its newest tire pressure monitoring system. According to the company, the system has a digital temperature and tire pressures display, allowing drivers to check their tires even while driving.
The system works by placing small tire sensors in valve stem caps, the company says, and a monitor mounted on the dashboard indicates when tires lose pressure.
PressurePro says it now offers an industrial system for vehicles in the construction, mining, forestry and industrial sectors, and also includes several integration capabilities to telematics and vehicle communication systems.
PressurePro
Visit tpsdigital.com/info
Lightweight Fender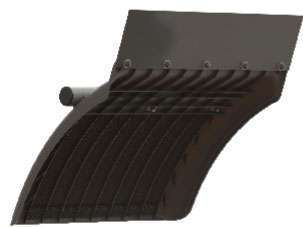 SprayOff Anti-Spray Poly Guard is the latest spray suppression product from Betts Spring Company. According to Betts, SprayOff is lightweight, strong and incorporates a unique channel design that controls road spray. Its use on commercial vehicles is said to enhance fleet safety and reduce costs through weight reduction and diminished damage from corrosion.
It weigh less than most typical poly quarter fenders and Betts says it is extremely durable. The fender's combination of weight management and strength is the result of proprietary design principles applied during product development.
SprayOff accepts multiple top flaps, is assembled in standard or low mount configurations that can be field modified and are unhanded, accommodating easy change from left to right.
Betts Spring
Visit tpsdigital.com/info
Line Of Water Pumps, Diesel Emission Hose

Gates Corp. now offers a complete line of heavy-duty water pumps as well as a line of diesel emission fluid hose.
The heavy-duty water pumps are constructed with premium alloy materials, computer-tooled and fitted with a precisely balanced impeller to ensure OE fit and function, the company says. The expanded coverage includes 85 SKUs. These new pumps are manufactured to ISO/TS 16949 standards and backed by a limited lifetime warranty.
In addition, Gates brings an exclusive line of diesel emission fluid hose to the aftermarket. These hoses help limit the environmental impact of harmful emissions, according to the company. Since DEF freezes at 11°F, hose and couplings are electronically heated using Gates' carbon fiber heating system. This technology is said to allow for more uniform fluid heating compared to heated-wire designs. Customizable hose lengths offer flexibility in design while thermoplastic over molds are said to protect electrical connections against moisture and corrosion.
Gates also provides DEF tank transfer hose manufactured for the specific filling functions of DEF tanks.
Gates Corp.
Visit tpsdigital.com/info
Solar Interior Trailer Lamp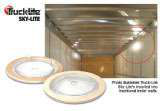 Truck-Lite has developed a new lensed product that allows external sunlight to assist with trailer interior lighting without the need for power or wires, the company says.
The new product, called the Sky-Lite, was designed to mount on the upper sidewall of a trailer or body, giving a small windowed appearance and allowing natural light to enter the trailer and increase daytime visibility, the company says.
The Sky-Lite fits in a 4 in. diameter hole cut into the sidewall of a trailer or body and Truck-Lite says it is installed with a snap-in design and peel-and-stick adhesive gasket.
Truck-Lite
Visit tpsdigital.com/info
New Heavy-Duty Lubricants Product Line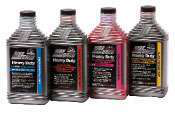 International Lubricants, Inc. has announced the launch of its new LubeGard heavy-duty product line. LubeGard Heavy-Duty Engine Protectant, Gear Protectant and Power Transfer Protectant are three of the four new products engineered around LubeGard's proprietary LXE technology.
International Lubricants says LXE's negative polarity is attracted to the positive polarity of metals, creating a single layer bond. This bond provides superior lubrication and anti-wear protection under extreme pressure, the company says.
The fourth new product in the line is LubeGard Heavy-Duty 2-in-1 Coolant Treatment, a comprehensive formulation featuring performance and convenience in one package, the company says. International Lubricants says the 2-in-1 means superior temperature reduction plus 100 percent corrosion protection.
International Lubricants
Visit tpsdigital.com/info
Dolly Line Swivel Casters
Colson Caster has added new products to its Encore dolly line of swivel casters, including a top-lock brake model in all sizes, an economy rigid model and an optional No. 59 top plate.
The top-lock brake model is formed with a durable zinc-plated finish and paired with the series' gray TPR wheel fitted with a plastic thread guard that the company says serves as an integrated spanner brushing.
All models have a 1.25-in. tread width and are available in 3-, 3.5-, 4- and 5-in. wheel diameters with load capacities tested from 180 to 260 lbs.
The casters are built with a single centered precision wheel bearing to facilitate easy rolling, the company says.
Colson Caster
Visit tpsdigital.com/info