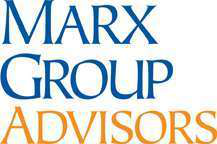 Marx Group Advisors has opened a new office in Houston. Under the direction of Dave Barbeau, the firm's executive vice president, the new office will help support Marx Group Advisors' consulting efforts in mergers and acquisitions for the automotive and commercial vehicle aftermarket.
"After several quiet years, merger and acquisition activity is heating up in our industry," Barbeau says. "From the Houston office, I am excited to not only be able to meet the needs of clients in the southwest but also provide a global scope for all Marx Group Advisors' clients as we strategically support manufacturers, distributors and retailers with their acquisition and divestiture plans."
"One of our core strategies is to position team members in key areas throughout North America," says Tom Marx, CEO of Marx Group Advisors. "Many of our clients need our regional expertise as well as our reach throughout the U.S. and Canada."
Barbeau has been with Marx Group Advisors since 2010, and has more than 30 years of experience in the aftermarket.