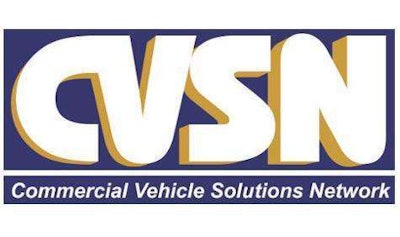 The Commercial Vehicle Solutions Network (CVSN) and the Heavy Duty Distribution Association (HDDA) segment of the Automotive Aftermarket Industry Association (AAIA) will jointly sponsor an educational webcast for independent parts distributors and their customers.  The invitation-only, one-hour webcast will be held at 11 a.m. EDT on April 17, 2012 and feature a presentation by the Federal Motor Carrier Safety Administration (FMCSA).
Compliance, Safety, Accountability (CSA) is a FMCSA initiative to improve large truck and bus safety and ultimately reduce crashes, injuries, and fatalities that are related to commercial motor vehicles. CSA introduces a new enforcement and compliance model that allows FMCSA and its state partners to contact a larger number of carriers earlier in order to address safety problems before crashes occur. Rolled out in December 2010, the program establishes a new nationwide system for making the roads safer for motor carriers and the public alike.
"Fleets and owner operators have long looked to their local independent parts distributor for advice and sourcing for parts and services which improve safety, uptime and compliance. Continuing this tradition of service, CVSN invited FMCSA to participate in its 2011 Summit held in Washington D.C. to empower its members with fundamental, essential knowledge of CSA.  This interaction proved so powerful and popular that CVSN and FMCSA are now using the best available technology to expand the reach of the critically important message of CSA initiative to all independent distributors and their customers," says Marc Karon, CVSN and Total Truck Parts president.
"FMCSA has been impressed by the commitment of CVSN's independent distributors to awareness, education and supply chain fulfillment of the parts and services necessary to achieve the goals of CSA," says Deborah M. Freund, P.E., FMCSA's senior transportation specialist.  "We felt our participation in the CVSN 2011 Summit was very beneficial and appreciate CVSN's passion for safety."
"CVSN is committed to thorough, in-depth education of both fleet and distributor personnel on the critically important topics of safety and related compliance.  We are honored to serve our industry in this pursuit and with the full range of products and services necessary to support FMCSA initiatives," says Karon.
Independent distributors, fleets and owner/operators wishing to register for the April 17, 2012 CSA webinar may do so by providing their email addresses to avolpe@cvsn.org or susan.Kalish@aftermarket.org in order to receive an invitation.