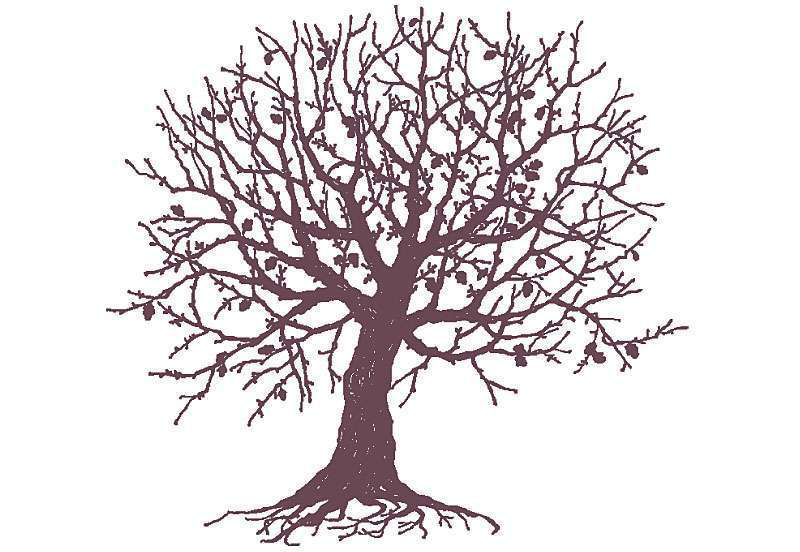 Ensuring your business lasts for generation after generation takes hard work, communication and an open mind.
The statistics are staggering. One-third of family businesses successfully transfer from the first generation to the second, 13 percent from the second to the third and one percent from the third to the fourth. With those numbers, it is amazing there are so many family-owned businesses in the truck parts aftermarket.
While succession planning is not the only issue faced by family-owned businesses it is one that looms large and one that influences many other challenges these businesses face.
In doing research on the subject Courtney Carbone, director of member services for AAIA, found that less than five percent of the automotive aftermarket industry and less than 27 percent of all small family-owned businesses have succession plans in place.
Succession planning is a process and a failure to plan for the future could mean there will be no future for your business.
A Balancing Act
Succession planning starts long before a business owner sits down with his advisors to formally write the plan.
First he must determine who he wants his successor to be.
"It is a balancing act between not forcing your children into the business who don't want to be in the business and who won't do well in it, versus trying to prepare them to join the business if that is what they are good at and what they want to do," says Rich Morris, president of Resource for Ownership Intelligence (ROI), a consulting firm specializing in family businesses.
Andy Robblee, president of Six Robblees, is the third generation to run his family-owned distributorship, which has grown to 17 branches in five states.
"My dad was very good when we were growing up. I have an older brother and a younger sister and my dad encouraged all three of us to give the business a shot," Robblee says. "He did not pressure us to make it a career, but he did say, 'You have got to be exposed to it. I want you to be aware of what you are either turning down or accepting,'
"All three of us were able to spend summers in high school and college working in the business. We determined early on whether it was something we saw a future in or not."
As it turned out, neither of Robblee's siblings was interested in the business, "but I liked the business and said I would give it a try," he says.
Mike Betts, president, Betts Spring, acknowledges that succession planning is a difficult task that is compounded when family dynamics are added.
"Everyone naturally wants the best for every family member," he says. "But defining what is best in a business context is not always what is seen as best for the family member. Evaluating skill sets, looking far into the future for company needs and managing all the emotions that come with these discussions can be stressful."
The Plan Itself
Business owners often wonder when is the right time to start the succession planning process. Some experts say immediately.
"There are two succession plans," Morris says. "One is a temporary succession plan because you could get hit by a truck tomorrow. You need to identify what is going to happen if for some reason you cannot run the business."
That might not be your ultimate succession plan, but it will keep the business going until your long-term successor is ready to take over the reins.
He adds, "By time parents running a family business hit 50, they should know when they'll exit and start planning for it by figuring out what they'll do once the business does not consume their lives." At that time, they need to let their children know about the plan.
Thought must be given to who the business will be left to.
According to Gary Pittsford, president and CEO of Castle Wealth Advisors, 30 to 40 percent of business owners will sell to their children, 15 to 20 percent will sell to key managers and another 15 to 20 percent will sell to somebody else in the industry.
The option you choose will influence how you view the transition as well as your expectation about what you will receive for the business. (See sidebar The Nitty Gritty on page 24.)
One concern of family business owners is being fair to all their children, the ones in the business as well as the ones who work elsewhere. Remember, fair does not necessarily mean equal. If you own both a business and the property the business is on, separate them into two businesses. That way you can give the children who are working in your truck parts business the business and the other children the real estate.
When a business owner decides to pass his business on to other family members, "it is not about growing the business to sell it to make a lot of money. It is about coming to work every day to make it a better place and to make it more successful," Betts says.
Making It Work
For most family-owned businesses separating business issues from family issues takes work.
Family businesses handle the separation of business issues from family issues in various ways.
Tom Marx, president and CEO of Marx Group Advisors, has seen two opposite strategies work effectively. "I have seen family businesses where the families have stayed very close. They deal with business in business; they deal with family at home and they don't mix the two together," he says.
"I also have found family businesses where the business is all they talk about, which is not bad either," he adds. "The worse kind is when there are problems between family members and they don't discuss it. It is important to have an open willing line of communication."
Superior Distributors' Dana Klein says she and her father and grandfather have a clear outline that "our jobs and our home lives differ."
To help ensure the separation of family and business she calls her father and grandfather by their first names in the office. "We set forth that work and the success of our business is paramount. If problems arise at home, we leave them at home and the same thing is true with work."
Neither Klein's mother nor brother is actively involved in the business. She believes it would be disrespectful to them if she, her father and grandfather were to discuss work issues during family time.
"The greatest challenge is leaving business at the office and keeping the family together at home," says Bill Nolan, president of Power Brake & Spring.
"Tough decisions are made every day and every member of your team must pull their weight," he says. "When there is friction caused by activity in most businesses you can go home and blow off steam. In a family business you can't, otherwise Thanksgiving dinner can be very difficult."
Another issue faced by family-owned businesses is one of nepotism, which affects employees and family members.
Employees sometimes may feel family members are undeservedly promoted, while a family member may feel he has to work twice as hard to prove he earned the job.
At Betts Spring, family members typically work outside the business first, or work at Betts for a time, then leave and ultimately return.
"That way they bring perspective. You already know what all the family members think because you are around family all of the time." Betts tries to have family members report to non-family member managers so the family member also gains a different perspective that could help them in the future.
"I did not want anybody to believe that nepotism is why I am where I am today," says Klein, who handles technology needs of Superior Distributors. When she first joined the company three years ago she worked in the warehouse.
"I got dirty. I was physically climbing up the walls and installing cable wires for our new computer server," she says. "I think it was clear to all the employees, many of whom have known me my entire life, that it had nothing to do with my last name and had everything to do with my work ethic."
Betts says the key to success is communication and transparency. "We do our best not to let issues and concerns about family and business fester unresolved."
He adds, "We also feel it is important to run the business like a business. We don't mingle family and personal assets or expenses in our business to avoid the perception of undue family influence."
He believes it is important that everyone in the organization believe there is a level of fairness regardless if you are a family member or not. "It is important to be consistent and make sure the ground rules are clear and concise."
Betts adds, "We look at this business as a business. If you do that there is a level of fairness for promotions, for who is the most qualified, for who is the most deserving. All of those types of things play out in a family business and it is the way they play out that determines whether or not you are going to be successful, and/or if the family members will be successful being in the business."
He says it is important for everyone to remember the business is greater than any one individual and any sum of a few individuals.
Nolan says problem resolution at Power Brake is the same whether dealing with issues between family members or other team members in the organization.
"We all need to be up front with one another. We need to deal directly with the person with whom we are having a problem. And we must keep the discussion civil. If you can talk about the problem and not about each other, problems get resolved much more effectively."
Robblee is faced with some unique challenges based on the name of the business.
"Although our company name is Six Robblees, we don't have six Robblees working in the company," he says. "To some degree you do not want to add family members just for the sake of adding family members. You want to keep the leadership team as narrow as possible."
He adds, "That is a balancing act for some family businesses. We have been able to keep it between my dad and I without alienating any other family members, and we have allowed [non-family members] to fill leadership positions, which has been good for our company. I think if the situation changes, family members will have to earn their spots."
Morris says it is important to understand how family and business work together.
"There are a lot of people who say you must keep them separated. I would say you need to understand that they are intertwined and see how you can use the family-ness as a strategic advantage for your business."
He cautions the business must come first. "If the business does not come first, there won't be a business."
There are ways to include family members tangentially in the business that can help grow and diversify the business.
Ensuring successful transition requires give and take on the part of both the older and younger generation.
Morris uses the example of a family member who is not interested in truck parts but would love to be part of the family business. "You might be able to take whatever their specific talent is and morph it into a new business or a tangential business to the truck parts business," he says.
"Maybe the person is artistic so all of a sudden you are not only in the truck parts business, you are in the business of custom painting trucks. You use their interest in art and their interest in the family business to create a new business that may grow as big or bigger than the original business," Morris says.
Generation Next
Ensuring a successful transition from one generation to the next will require give and take on the part of both the older and younger generations.
The younger generation needs to respect the business knowledge, long-term perspective and business relationships of the older generation. The older generation needs to acknowledge the younger generation can be a source of great ideas and innovation.
This has proven to be true at Betts Spring.
"Multiple times in our history, the desire of the younger generation to find their place in our business has resulted in new products and ultimately value streams emerge. We've seen this entrepreneurial spirit create new spots in our organization chart and positive growth for the entire Betts team," Betts says.
We look at this business as a business. If you do that there is a level of fairness.
– Mike Betts
He adds, "The next generation is full of ideas, energy and passion. The next generation is where the ideas come from and where opportunities for growth and advancement are developed. We have continued to diversity our business and that has opened many doors for a lot people."
Robblee has experienced this first hand. 'My dad was very good at allowing me to have opportunity to fail," he says. "He was able to put up boundaries and say, 'Okay within this framework you can do whatever you want. Once you hit up against that boundary we may step in.'"
He adds, "In allowing me to take some risks, there were successes and failures and you learn from both of those. That was tremendously helpful in encouraging my growth as a leader."
Klein has been making changes at Superior that have involved using technology to improve efficiency.
For instance, customers now receive their statements via email. She says employees expressed concerns about the switch, but that customers have not complained. "I think if you explain to the older generation why you are making the changes, in a way they can understand, from a business perspective it will make sense and then why would they be against it?"
Steep Consequences
While developing a succession plan forces a business owner to confront his own mortality, failure to plan for the orderly transition of your business and prepare your successors for their new roles can have dire consequences.
"We saw a situation recently where the business owner had health issues suddenly, there was no succession plan and the business probably is going to end up closing," Marx says.
What perhaps is more common though is that as the business owner gets older he becomes more tired and frustrated by having to operate the business in challenging times.
"You will find the revenue of the business decreases, which in essence lowers margins, which lowers profits and lowers the value of the business," Marx adds. "What ends up happening is that at the point where the owner wants to retire and get as much money out of the business as he can, he suddenly finds himself with a business that is worth less than it was five or 10 years ago."
A business can be thrown into turmoil if something should happen to the owner and there is no leader to step in. During times of uncertainty competitors can come in and take away significant business while heirs are trying to determine who is going to lead the business.
"These days if you lose 10 or 20 percent of your business it is going to put you out of business," Morris says.
But current business owners should be heartened because the younger generation leadership seems to be taking its responsibility for the continued success of the business seriously.
"While nobody is expecting the next generation to be supermen, to some degree you don't want to be the generation that fell asleep at the wheel," Robblee says. "You need to find what is appropriate stewardship and follow through to continue the direction that was set by the founders and other family members."
Six Generations Of Building Well, Serving Better
Betts Spring was started in 1868 making springs for carriages, street cars and wagons. Today it is run by the sixth generation of the Betts family and operates three divisions: spring manufacturing, truck parts and service and vehicle component manufacturing.

It serves national and regional fleets out of eight warehouse distribution centers on the West Coast. Its product offering has expanded to meet customer demand and today Betts has more than 20,000 SKUs.
Shop services include alignment, steering system, leaf and coil springs, brakes, drivetrain, auxiliary power, axles, ride control, electrical, safety and inspections.
Throughout its 144-year history, Betts Spring has seen many changes.
"The next generation in every business always faces different obstacles and the transition will be different," Mike Betts, president, says. "They are going to face different economic times, different taxation issues, but where the rubber meets the road, the foundation of our culture is the most important thing."
He adds, "If you can transfer that from one generation to the next and you can have that consistency, that is the biggest building block you have."
99 Years and Counting
Six Robblees has been dedicated to distributing wheels, trailer parts, tire shop supplies and equipment and heavy-duty parts since 1913.

It has grown from a small family-owned business with 13 employees to a family-owned business managed by the third generation operating out of 17 branches in five states.
The company specializes in OEM and aftermarket steel wheels, truck aluminum wheels, trailer axles, components and accessories, heavy-duty brakes and drums, suspension, filters, lighting and tire shop supplies and equipment.
Operating continuously for 99 years does not happen by accident.
"It definitely requires an investment," says Andy Robblee, president, "because the easy thing to do it so run the business during your lifetime and then sell it off at the end."
He adds, "My father has put a lot of effort into training me and raising me to be able to run this business. And I see I will be required to put in the same effort for one of my kids. It does take some effort, but it is definitely worth it and it pays off."
50 Years And Still Going Strong
Superior Distributors Inc. is celebrating 50 years of providing truck, bus and trailer parts and contractor supplies and fasteners.

The company includes three generations and boasts expertise in brakes, brake systems, wheels, rims, springs, suspensions, lighting, electrical systems, seals, bearings, trailer axles, fifth wheels, exhaust systems and many other heavy-duty truck-related parts.
Superior also offers custom-made speedometer cables and hydraulic hose.
The company says its name is its motto.
Dana Klein is the third generation to work at Superior. "I do technology. My grandfather is the president and my father is the vice president. We really don't have titles here per se; we don't really need them."
She adds, "My grandfather is the original founder, but my father has played a huge role in what we are today and in growing us in the industry. I share an office with my father and it is really beneficial to me because I learn so much about the business, our vendors, pricing and the industry."
Servicing With Pride, Honesty And Integrity Since 1952
Power Brake & Spring has been serving northern Indiana for 62 years.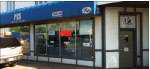 Today it has a 16,000 sq. ft. warehouse, four branch locations and one service location.
The warehouse is stocked with brake, exhaust, lights, suspension, steering parts and more.
The five-bay service center serves light-, medium- and heavy-duty trucks with brake, exhaust, suspension and steering service.
Services include beam rebushing, air brake service, hydraulic brake service, drum turning, exhaust repair and service, Mack trunnion service, rotor turning, spring repair, suspension repair and service, wheel alignments and more.
Bill Nolan, president, says that Power Brake & Spring has been successful through the years "because we focus on our customers and work to put our people in a position to take care of our customers."
He adds, "Business is 'simply hard.' The basic concepts to succeed are easy to identify, but hard to implement."
The Nitty Gritty
There are 7 to 7.5 million business owners in the United States who are over the age of 60, according to Gary Pittsford, president and CEO of Castle Wealth Advisors. These owners, including the ones in the truck parts aftermarket, are faced with decisions surrounding their retirement and the continuation of their businesses. While they have been successful at selling trucks parts, they may not be aware of how to sell their business and protect their families in the future.
"The challenges are the same whether you have a parts business or a lumber yard," Pittsford says. "You have illiquid inventory and you either are going to sell to a family member or someone else. You need to draw up a blueprint on how to do that and minimize your tax liability," he says.
To start the process, Pittsford suggests getting a good corporate attorney. "I normally tell people this is something they do once and it is like open-heart surgery. If I am going to have someone cut on me, I want to make sure that it is the best surgeon in the state I live in."
If you own the real estate your distributorship is located on, you also will want to include a real estate attorney to protect all of the cash you are going to be getting, Pittsford says.
In addition, he suggests you engage the services of an independent financial advisor. "I normally say a fee-only advisor, which is someone who does not get any commissions."
Before making any decisions, Pittsford says it is imperative for the business owner to look at all his assets. "Going back to the medical analogy, I have got to take all the X-rays and blood tests. Once I have all that I can begin writing a prescription."
Only when you have catalogued all your assets can you figure out how to divide them among your children. For example, you can give your son 51 percent of the business and your daughters the real estate or the IRAs. "Remember equitable does not necessarily mean equal," he says.
Once the plan is drawn up, Pittsford encourages the business owner to share the plan with the family.
"I tell parents to sit down and have a business meeting with the kids and sometimes it is a good idea to include the spouses. You don't have to talk specifics about the numbers, but you can say something like, 'My business is worth something and ultimately I want Johnny to take over and I want Susie to handle the HR stuff and I want this and I want that. Here is why I am thinking that and this is what your mom and I are going to do in the future.'"