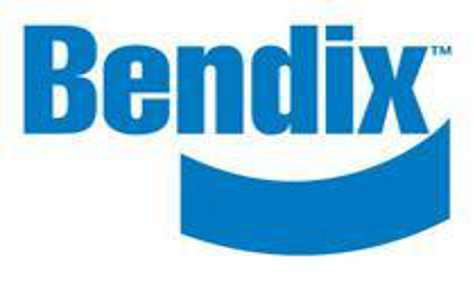 Bendix Commercial Vehicle Systems LLC has recognized outstanding achievement in its Premier Distributor Program (PDP), a channel partner program established in 2007.
This year, Bendix has honored 39 companies that have earned the program's highest ranking of platinum. According to Bendix, distributors achieving platinum status represent the top 10 percent of companies in the Bendix independent aftermarket distributor network, which covers the United States and Canada.
"By honoring these 39 platinum members of the Bendix Premier Distributor Program, we reinforce our shared commitment to provide the heavy-duty aftermarket with the most advanced technology solutions available," says Tom Otter, Bendix vice president, sales and marketing. "The connection we form with our distribution channel partners is a truly collaborative relationship with communication at its core. Together, we aim to strengthen our ties to fleets and owner-operators who are focused — as we are — on putting the safest and most efficient and reliable vehicles on the road."
This year's Bendix platinum distributors are:
A & M Truck Parts LTD – London, Ontario, Canada
B & A Friction Materials Inc. – San Jose, Calif.
Bramstedt Sales Inc. – Cosmopolis, Wash.
Brooks Range Supply Inc. – Prudhoe Bay, Alaska
Buy-Rite Truck Parts, Inc. – Mississauga, Ontario, Canada
Capitol Clutch & Brake Inc. – West Sacramento, Calif.
Carolina Rim & Wheel – Charlotte, N.C.
CBS Parts – Surrey, British Columbia, Canada
Clutch & Brake Xchange – Stockton, Calif.
Colorado Brake & Supply, Inc. – Commerce City, Colo.
Commercial Brake & Clutch, Inc. – Tacoma, Wash.
Cook Brothers Truck Parts – Binghamton, N.Y.
Cumberland Truck Parts – Carlisle, Pa.
Drake Supply Company, Inc. – City of Industry, Calif.
Drive Train Industries, Inc. – Denver
Dutch Gosnell Manufacturing & Supply Inc. – Lafayette, La.
Eggimann Motor and Equipment Sales, Inc. – Madison, Wis.
Fort Garry Industries LTD – Winnipeg, Manitoba, Canada
Franklin Truck Parts, Inc. – Commerce, Calif.
Harman Heavy Vehicle Specialists – Kitchener, Ontario, Canada
Jerry & Keith's, Inc. – Bakersfield, Calif.
Macpek Inc. – Quebec, Canada
Midwest Wheel Companies – Des Moines, Iowa
Myrmo & Sons Inc. – Eugene, Ore.
Northern Virginia Supply Inc. – Springfield, Va.
Orlando Truck Parts – Orlando, Fla.
Ott's Friction Supply Inc. – Portland
Parts for Trucks Inc. – Dartmouth, Nova Scotia, Canada
Perfection Equipment Company – Oklahoma City
Point Spring & Driveshaft Co. – Pittsburgh, Pa.
Potter Webster Company Inc. – Portland
Ressorts Maska, Inc. – Saint Hyacinthe, Quebec, Canada
San Antonio Brake & Clutch Service – San Antonio
Superior Distributors – Elmwood Park, N.J.
Terminal Air Brake Supply – Fresno, Calif.
Total Truck Parts, Inc. – West Palm Beach, Fla.
TransAxle Parts Inc. – Stoney Creek, Ontario, Canada
Triple "R" Truck Parts – Eddystone, Pa.
Truck Parts & Equipment Inc. – Wichita, Kan.