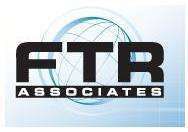 FTR Associates is hosting an informative 'State of Freight' webinar at 1 p.m. Eastern time, Thursday, July 19, 2012.
Larry Gross and Noel Perry, FTR senior consultants, will be the featured speakers for the webinar and FTR President Eric Starks will moderate. FTR says the webinar will include a live Q&A session.
According to FTR, topics covered during the webinar will include:
How can the U.S. stay healthy with Europe sick?
How much of downside risk is Europe?
Do we have a driver shortage – or not?
Is the energy crisis over?
Where does natural gas make the most sense?
What can rail carloads tell us about the economy?
What is the outlook for coal – the most important rail commodity of all?
Why is intermodal out-performing truck and will it continue?
What are the implications for a possible East/Gulf coast port stoppage?
Those interested in learning more about the current freight environment should register before July 17 at https://www2.gotomeeting.com/register/229268066