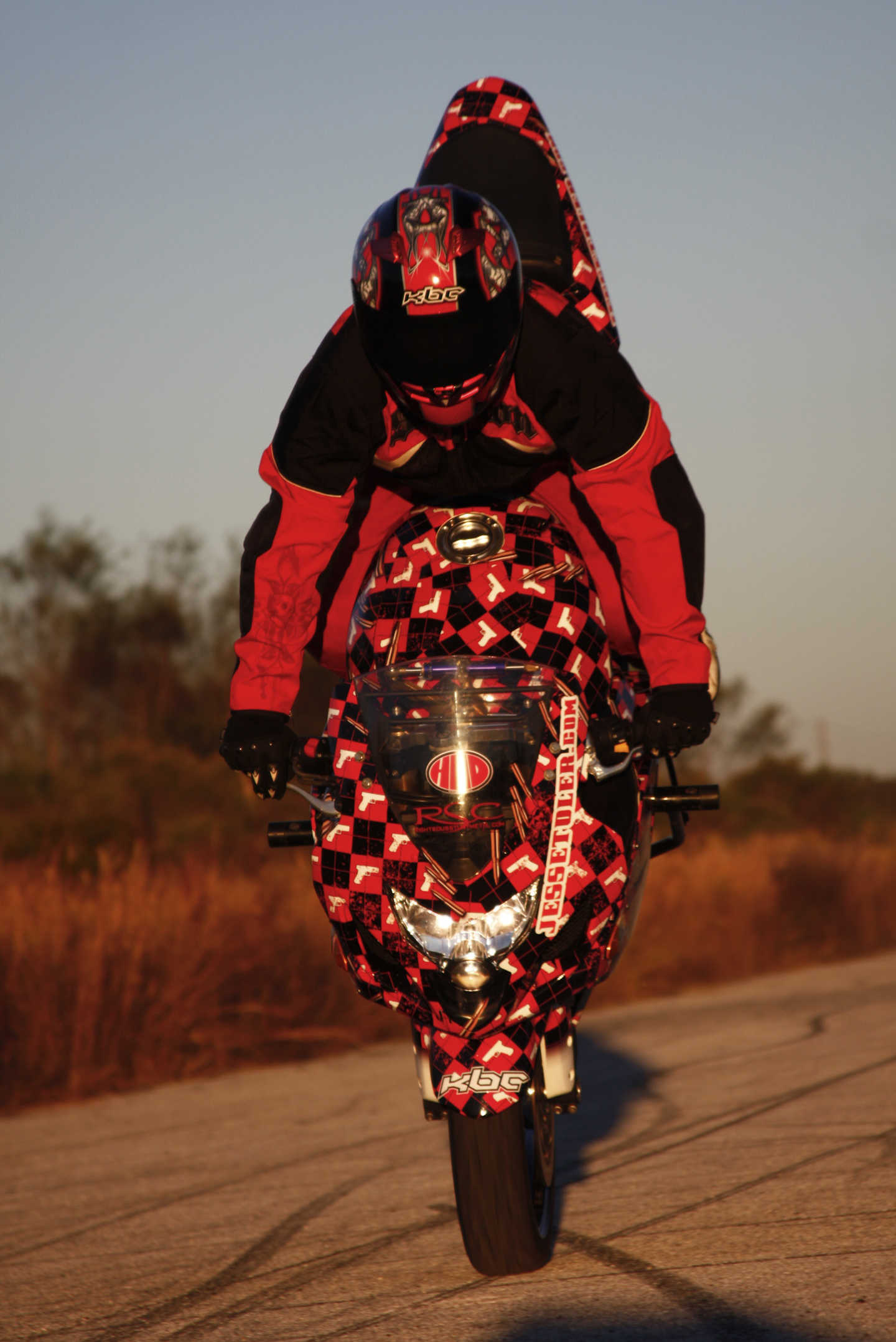 Visitors attending the 2012 Charlotte Diesel Super Show will have the unique opportunity to see two world records be challenged.
The show, which is set for Oct. 5-6, 2012 at the zMax Dragway, in Concord, N.C., will feature Aaron's Outdoor monster truck attempting a world speed record and Jesse Toler attempting a world stoppie record.
Jesse Toler, a professional sports bike freestyle rider for more than nine years, will need to roll more than 1,000 ft. at speeds of more than 100 mph to beat the stoppie record. A stoppie happens when the driver of sports bike traveling at a high rate of speed uses the front brakes of the motorcycle to lift the rear of the bike and then travels to the vertical balance point on only the front tire.
Randy Moore, driver of the Aaron's Outdoor monster truck will try to break his own record of 96.80 miles per hour. When breaking the record earlier this year, he actually flamed out the engine prior to finishing the run, so he is optimistic that he'll be able to again set a new record.
Aaron's Outdoor monster truck will make practice runs at 6:30 p.m. Oct. 5 and at 1:15 p.m. Oct 6, and attempt to break the record at 4:45 p.m.
Toler will perform two stunt demonstrations at 1 and 3 p.m. Friday and at 10 a.m. Saturday. He will attempt the world stoppie record at 3:30 p.m. Saturday.
Additional attractions at the Charlotte Diesel Super Show include:  truck drags, jet funny cars, monster truck rides, NASCAR simulator, Overdrive's Pride and Polish truck beauty contest, more than 100 exhibits, Friday night Candy Coburn concert that is free with admission, and more.
"Attendees at the Charlotte Diesel Super Show will be able to enjoy activities for all ages," says Alan K. Sims, vice president/executive director, Randall-Reilly Events. "There will truly be something for everyone."
Two-day passes are $20 for adults; $10 for children ages 7 to 16 and children 6 and under are free. Advanced general admission tickets are available online at www.dieselsupershow.com and through Ticketmaster or by phone at 800-445-3267.  Tickets also will be available at the gate Friday and Saturday Oct. 5-6, 2012. Attendees can reserve discounted accommodations by visiting www.dieselsupershow.com or calling 800-221-3531. The Charlotte Diesel Super Show offers free truck and vehicle parking, including overnight. RV parking and campsites are available nearly.  Food and refreshments will be available for purchase on the show grounds.
For more information visit www.dieselsupershow.com.