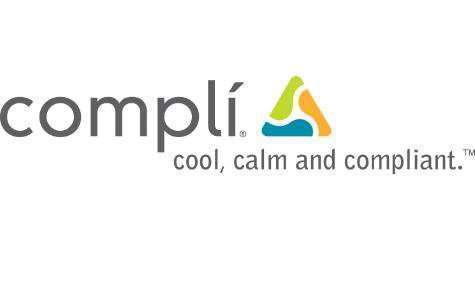 Compli announces it will present a three-part webinar series based on key best practices in hiring this fall. The series will be presented in partnership with the national labor law firm Fisher & Phillips LLP, Compli says, and will begin on Oct. 23, 2012.
The webinar series will focus on all aspects of the hiring process, including: steps to take when preparing for hiring, the legal use of employee background checks during the hiring process and new-hire orientation and training best practices for those employees selected for hire. To register for the entire free series, please visit: http://www.compli.com/library/webinars
Compli says the webinars will be offered as follows:
Oct. 23, 2012: The First Step in Effective Hiring – Prepare!
Compli and Chris Hoffman, partner at Fisher & Phillips LLP, will kick off the series with a discussion of what is needed before you hire an employee, including:
Implementing and using appropriate employment applications
Identifying the attributes of a successful candidate
Conducting an effective interview
Avoiding the legal landmines that litter the hiring process
To register for the opening webinar, go to http://www.compli.com/webinar/hiring-series-part-1-first-step-effective-hiring-prepare.
Nov. 14, 2012: Check, Please! Legal Use of Employment Background Checks
In the second webinar, Compli and Steve Roppolo, partner at Fisher & Phillips LLP, will lead a discussion on the proper use of employment screening tools. Steve will cover:
Compliance with EEOC Enforcement Guidance on criminal background checks
Avoiding negligent hiring claims
Implementing a drug testing program
Proper interviewing techniques
To register for the second webinar, go to http://www.compli.com/humanresources/hiring-series-part-2-check-please-legal-use-employment-background-checks.
Dec. 6, 2012: Orientation & Training for New Employees: Setting the Table for Success.
In Part 3 of the series, Compli and Tim Scott, partner at Fisher & Phillips LLP, will discuss the best ways to get the most out of your new employees in order to minimize the chances that all of your hard work in selecting these individuals will be wasted.
To register for the final piece of the series, go to http://www.compli.com/human-resources/new-hire-orientation/hiring-series-part-3-orientation-training-new-employees-setting-table-success.