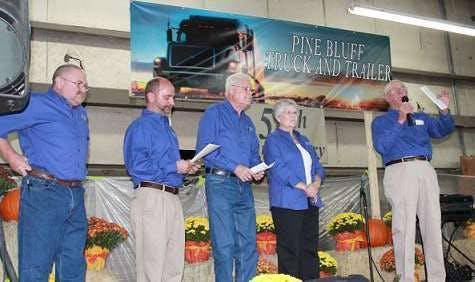 Pine Bluff Truck and Trailer has reached 50 years in business. The Arkansas-based distributor celebrated the milestone this fall with a customer appreciation banquet that was attended by more than 400 customers.
Pine Bluff Trailer Manufacturing was founded in 1962 by Harold Staton. Shortly thereafter, Don Miller joined Pine Bluff as service manager. The two led the business for decades. According to Pine Bluff, the company's service business started when it began providing mobile repairs to fleet customers at night, and the business expanded from there. Pine Bluff became a member of HD America in 2000, and is now a member of HDA Truck Pride.
In 2003, the company moved into a new facility with 10 service bays, parts showroom, warehouse and office space all under one roof.