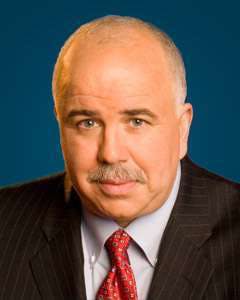 TROY, Mich. – Meritor, Inc.'s Vernon G. Baker II, senior vice president and general counsel, served as keynote speaker at the "100 Black Men of Syracuse" Fifth Anniversary Celebration Banquet Friday, Dec. 7. Baker shared his personal experiences as well as lessons for minority entrepreneurs and future business leaders in the Central New York area.
Baker is a mentor who helps groom and sponsor other men and women for higher-level management in the legal field.
"Organizations like '100 Black Men of Syracuse' that direct their efforts at serving underserved youth play an important role for the business and legal communities," said Baker, who earned a law degree at American University and bachelor's degree in history at Dartmouth College. "By mentoring, we can expand and further diversify the pool of college students who become employees and future business leaders. We all benefit and for that reason, they deserve my support and yours."
Meritor supports a culture that embraces diversity and inclusion. The company's diversity initiatives focus on three components: workforce, workplace and marketplace. The Meritor Trust Fund contributed $5,000 to support the 100 Black Men of Syracuse's youth development activities.
The banquets theme was "Our Past, Now Our Future."