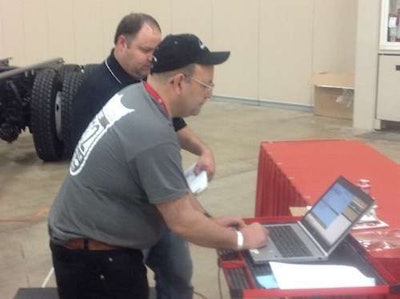 By Max Heine
Mark Rinka had 45 minutes to get the job done.
"I had to do an initial inspection, diagnose and correct," he said. Like many of the competitions at the Rush Truck Centers Tech Skills Rodeo, contestants would be judged by how far they could go in a process in a certain time.
Rinka was told he finished "just barely" within the 45 minutes given.
He competed against 11 others in his category, Heavy-duty, Paccar MX. If he qualifies as one of the top three, he'll compete in the finals Tuesday.
Rinka is a technician at the Rush Truck Centers facility in El Paso, Texas. The Tech Skills Rodeo is being held in San Antonio, Texas.