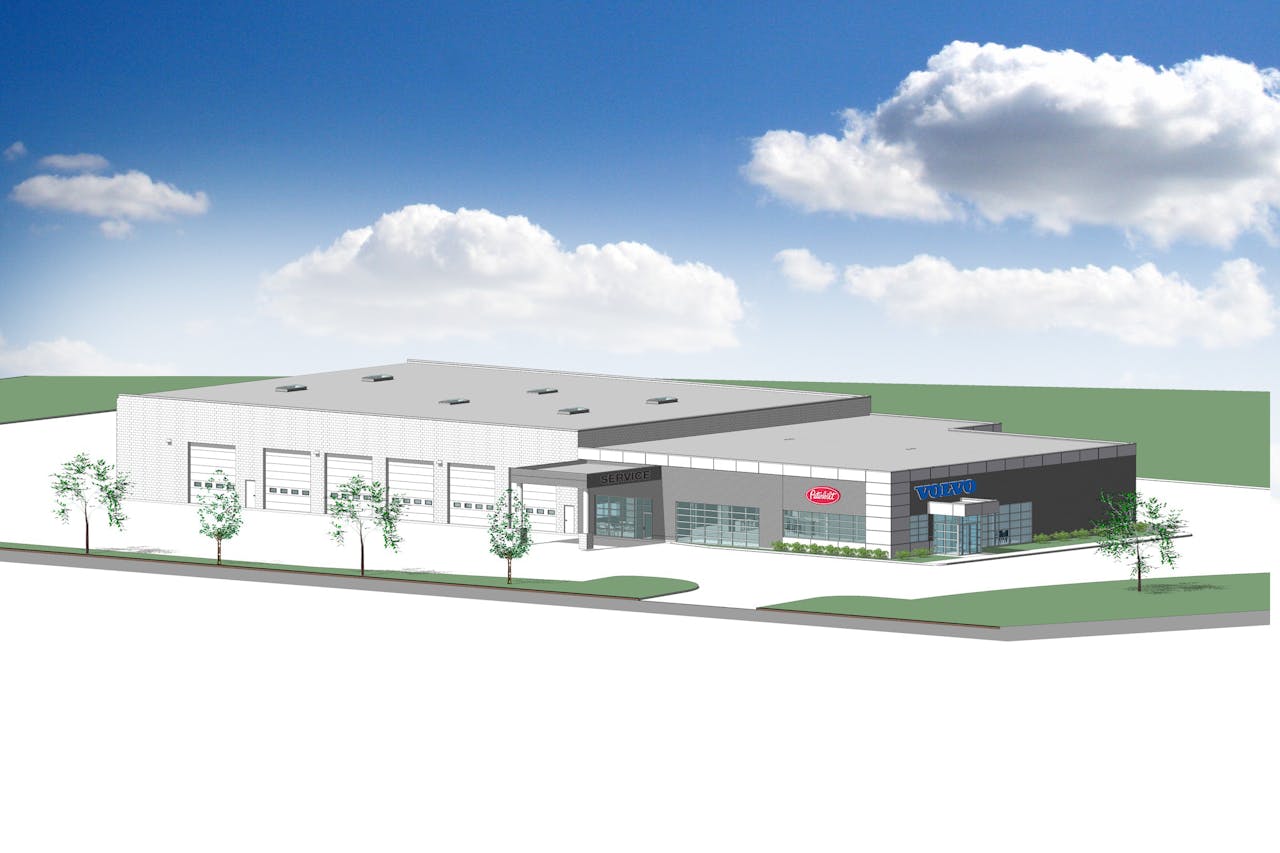 JX Truck Center recently christened a new facility in Kronenwetter, Wis. The full-service dealership carries the Peterbilt, Volvo and PacLease brands and is part of JX Enterprises' (JXE) network of 15 dealerships.
"We're proud to be open and here to serve our customers at this great location that features numerous new amenities and capabilities," says Eric Jorgensen, JXE's president and CEO. "The new JX Truck Center truly sets a higher standard for what customers will expect from commercial vehicle dealerships and we've again raised the bar for customer satisfaction."
JX says features of the new 28,000 sq.-ft., facility includes 14 service bays, including six for body shop work, with an additional wash bay and expandable paint area; Service and repair area for natural gas vehicles (LNG and CNG); Larger truck lot for customer parking and truck display; Expanded parts storage and inventory; Drivers' lounge with Wi-Fi access; 1,200 sq.-ft. retail space for parts and merchandise; Green technologies, such as in-floor heating, skylights and bay door windows, sensor-activated occupancy lighting, LED signage and office and warehouse lighting that automatically adjusts its brightness according to the amount of ambient light.
The facility is located 1039 Kronenwetter Drive, just one block from I-39 exit 181.