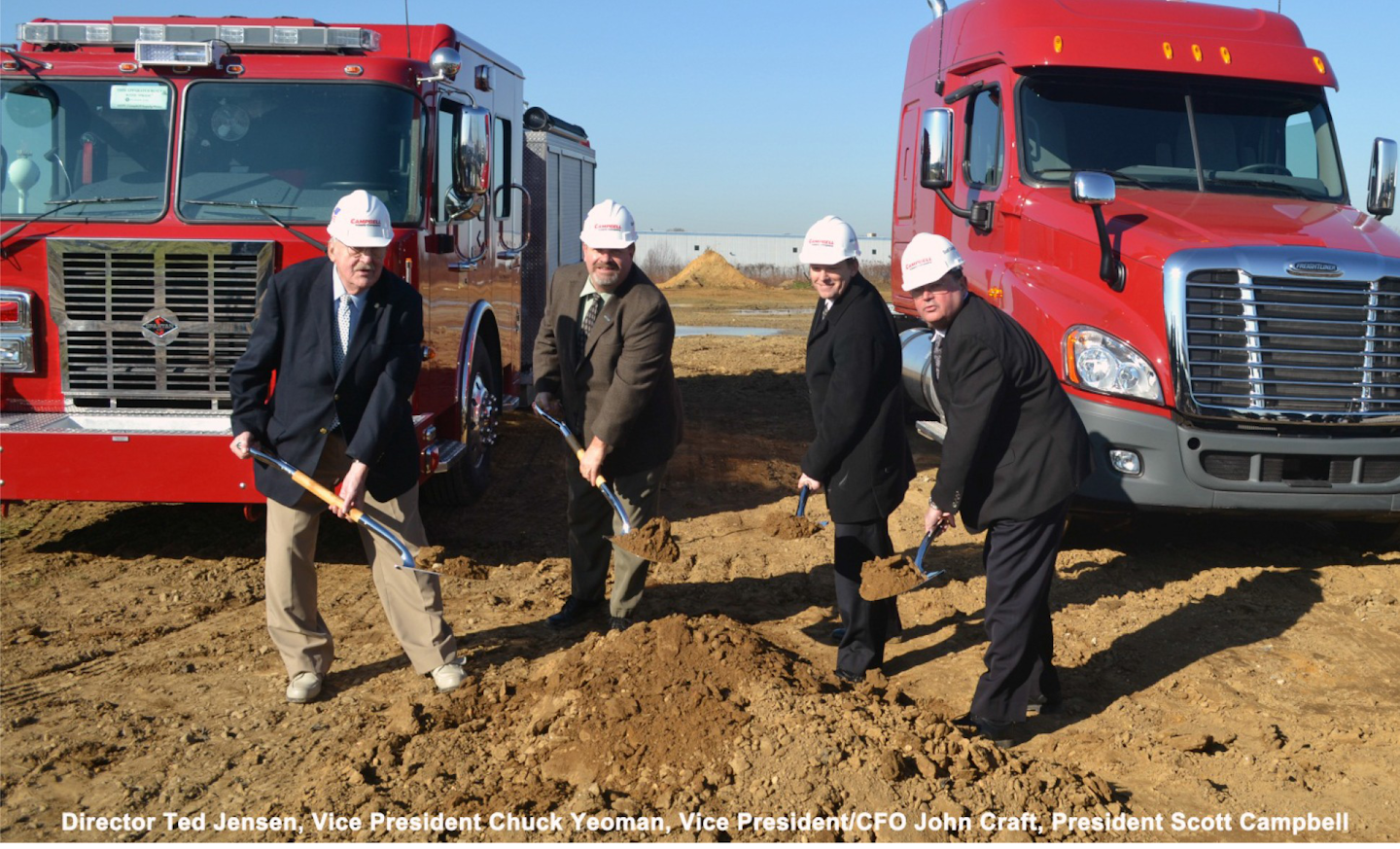 Campbell Holdings, LLC – the parent company of Campbell Supply Company and Campbell Freightliner – announced this month they would expand their operation with a new Jamesburg, N.J-based facility.
"Our new facility will be the largest and most modern commercial truck and emergency vehicle specific facility on the eastern seaboard," Scott Campbell, president and CEO of the Campbell companies said.
Campbell Supply Co. • Freightliner will employ approximately 125 people at the new facility and will provide parts, service, new truck sales, used truck sales and first responder vehicle sales. The new facility will span more than 90,000 square feet and includes customer amenities, service shops, parts warehouse and a 2,000 square foot parts retail area including a "Pro Shop" with Freightliner, Detroit Diesel, Spartan ERV and Wheeled Coach apparel and accessories.
The facility sits on more than 16.2 acres and is equipped with 40 full service bays, a television lounge with theater seating and HDTV, a large customer lounge with lockers, laundry and shower facilities, on-site trailer parking, free recreational vehicle electric hook-up and a shaded pet park complete with kennels.
Situated in the middle of New Jersey, Campbell's parts department – with on hand parts inventory in excess of $2 million – will feature a professionally staffed phone room and 12 Sprinter delivery vehicles offering free same day delivery to customers throughout the region.