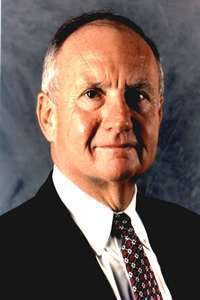 Pilot Corporation founder and chairman emeritus of  Pilot Flying J, James A. "Jim" Haslam II will receive the NATSO's Hall of Fame award at the association's show in Savannah, Ga., Feb. 2-6.
The Hall of Fame Award recognizes individuals for notable participation in their communities, the truckstop and travel plaza industry and in NATSO. NATSO members nominate candidates for the award, and NATSO's executive committee and past Hall of Fame recipients select the winner.
"Mr. Haslam clearly had a vision of what similarities there were in the convenience store business and the truckstop business and how he could make the transition from the convenience store sphere to the truckstop world, and did it phenomenally well," said Roger Cole, president of Highway Service Ventures and NATSO's 2013 Chairman and former Hall of Fame recipient. "They moved into a business model that focused on speed, economy and efficiency."
"Mr. Haslam's dedication to his community through his charitable contributions is awe-inspiring," NATSO President and CEO Lisa Mullings added.
"He's built the largest brand in our industry, he's been very philanthropic and he's been a successful husband and father. That is someone we can all look up to and emulate," said Jim Goetz, vice president of Goetz Companies and a past NATSO chairman and Hall of Fame recipient.
Haslam entered the fueling industry in 1958 with one gas station. Within seven years he had expanded to 12 locations in three states. Pilot opened its first travel plaza in 1981. Today Pilot Flying J is one of the largest travel center chains in the country with more than 650 locations and about $30 billion in sales in 2011.
The full lineup of speakers, exhibitors and schedule is available on The NATSO Show website.