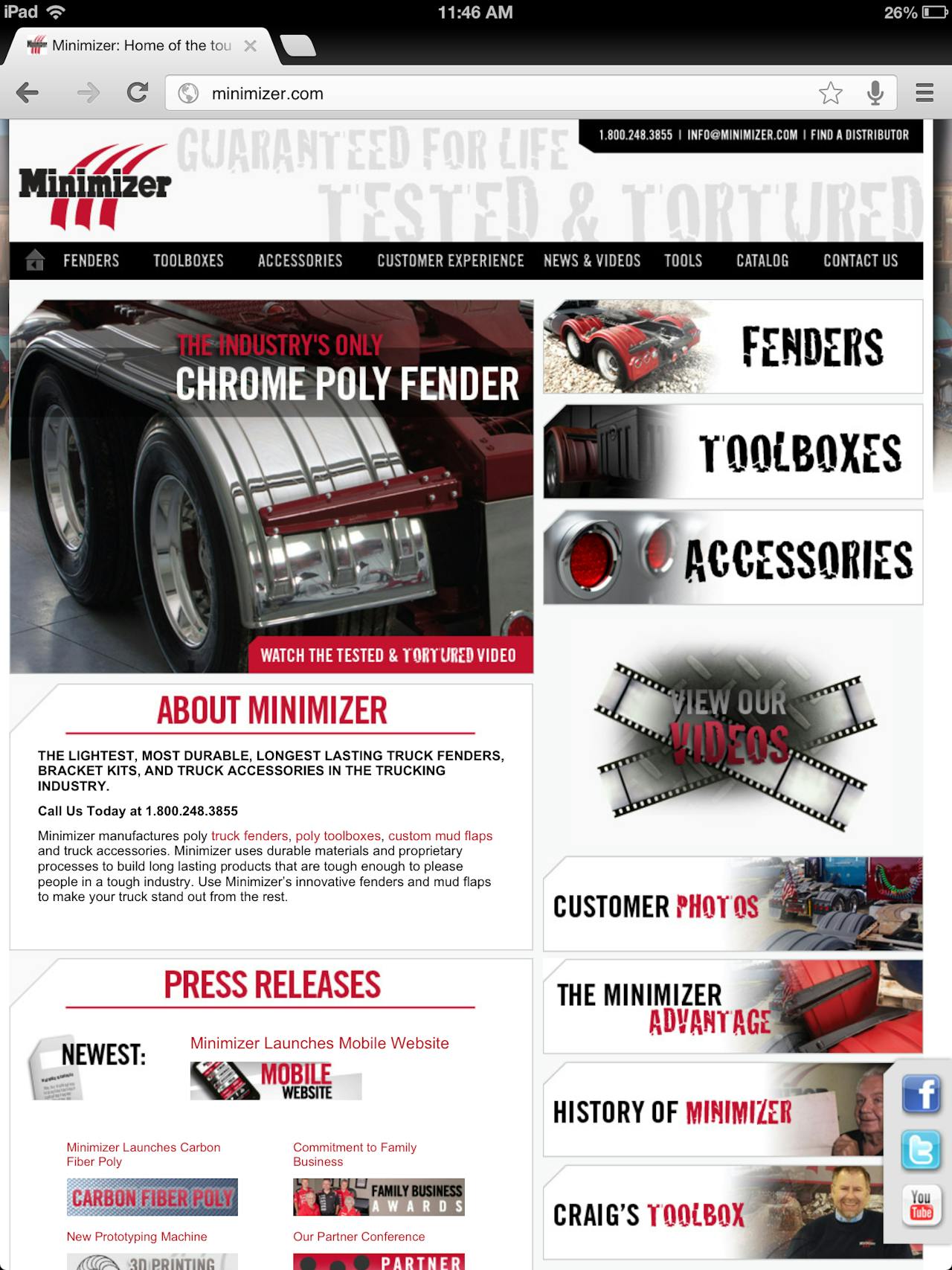 Minimizer has launched a new mobile website.
The new mobile website is designed for better orientation mobile devices and allows users to more easily call, email, browse products and view related photos.
"Our demographic is so mobile – truckers are always on the road," says Craig Kruckeberg, Chief Visionary Officer of Minimizer. "We needed to launch a mobile site that would render better on truckers' mobile devices in their hands and in their trucks. The new mobile site allows for a seamless digital interaction with our target market."
The new mobile site also allows one touch access to Minimizer's social media campaigns on Twitter, Facebook, and YouTube. Users can also sign-up for Minimizer's eNewsletter, and view Minimizer's tradeshow schedule.