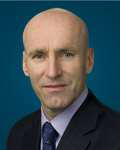 Transtar Industries, Inc., a provider of driveline solutions, Wednesday announced Timothy E. Bowes has been named Transtar's Chief Executive Officer.
Bowes joins Transtar from Meritor Inc. where he worked the last seven years and most recently served as an Executive Officer and President of Meritor's Commercial Truck and Industrial business unit – a $3-plus billion business providing drivetrain and braking products to the OE and aftermarket for commercial vehicle, defense and off highway markets globally.
In his tenure at Meritor, Bowes also spent 3 years living in Shanghai, China running Meritor's Asia Pacific business.  Prior to Meritor, Bowes spent 15 years in the automotive passenger car industry at companies including ITT Automotive, Intermet Corporation, and Wescast Industries.