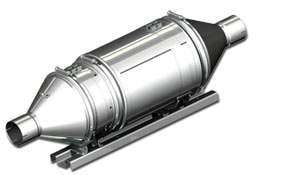 Two major brush fires allegedly caused by its products and mounting product recalls have pushed San Leandro, Calif.-based Cleaire Advanced Emission Controls out of business.
Left with no warranty support, owners of trucks outfitted with Cleaire diesel particulate filters (DPF) have been granted an exemption by California's Air Resources Board (CARB) from its mandated DPF retrofitting program.
"ARB is committed to ensuring that these impacts are minimized and wishes to make it clear that affected owners and fleets with Cleaire filters, as noted by ARB records, will not be penalized for missing deadlines with applicable ARB regulations until this situation is resolved," the agency said this week in a posting to its website. "Fleet owners who have devices from other manufacturers will not be affected by Cleaire's closure and will continue to be subject to applicable regulations."
Cleaire's equipment has been proposed as the culprit of two major brush fires in the last two years.
The Washington State Department of Natural Resources cited a spark from a DPF as the cause of a September 2011 wildfire that burned 3,600 acres, caused more than $5 million in damages and forced hundres of local Washington residents to flee their homes. That fire destroyed 29 homes and 71 buildings and took 11 days to extinguish.
An August 2012 brush fire spread across three acres of land and was blamed on the failure of a LongMile diesel particulate filter made by Cleaire.
CARB directed all other inquires regarding Cleaire to its website.