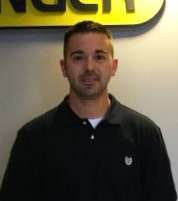 Cody Erlbacher has accepted the position of technical support representative for Omaha Standard Palfinger.
Erlbacher will be responsible for customer support and assistance, troubleshooting, warranty issues and parts ordering, the company says.
"Cody's attention to detail and eagerness to learn will allow him to grow and contribute immediately in his new position," says Jim Brown, commercial manager.