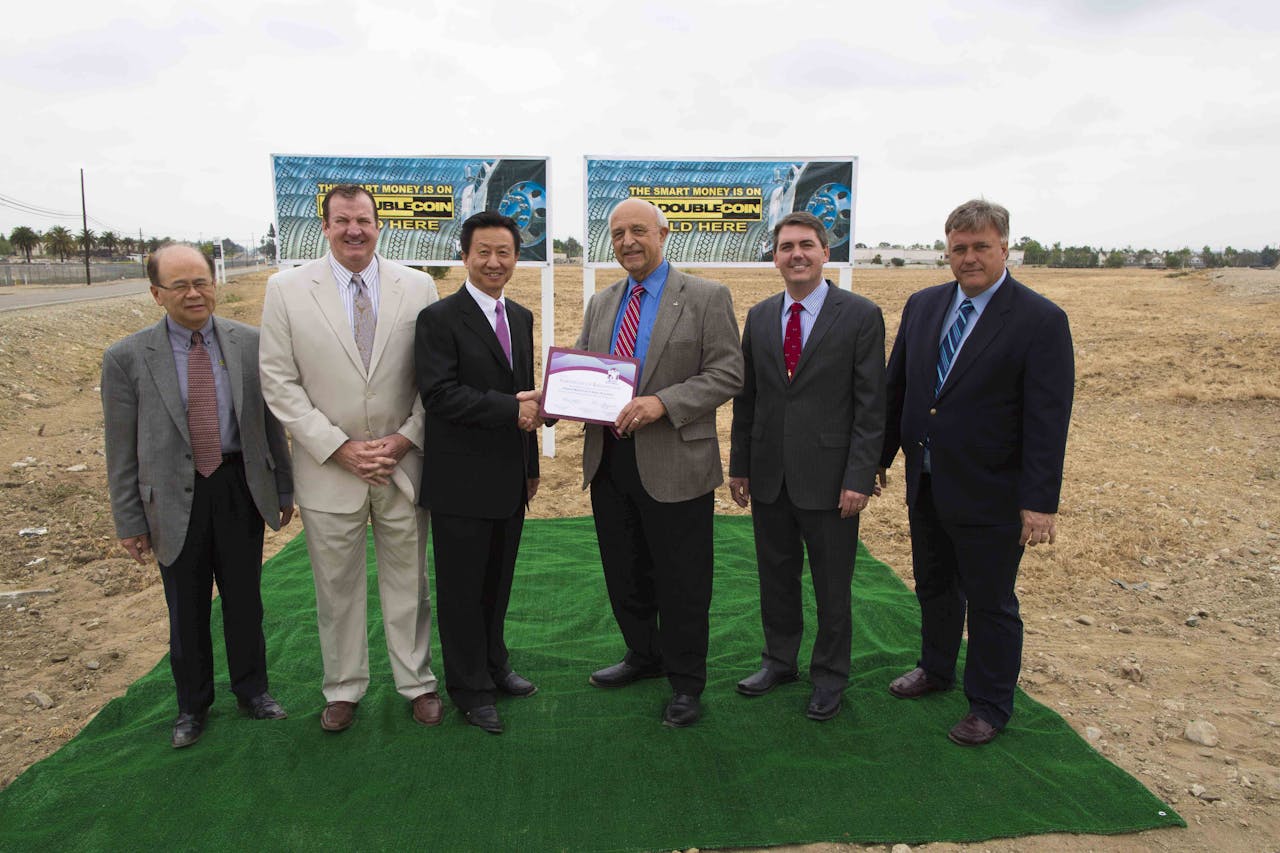 Double Coin Tires and CMA have broken ground on construction of the company's newest distribution center.
The new 129,000 sq. ft. facility will be located in Rancho Cucamonga, Calif. near the intersection of 8th St. and Vineyard Ave. The state-of-the-art building design includes dock-high and grade level bay doors with stalls for parking additional trailers. To achieve a lower carbon footprint, natural lighting and exhaust systems are integrated into the building's design, the company says.
"We are excited about beginning this project, and what its completion means for the future growth of Double Coin. Rancho Cucamonga is an ideal and strategic location to support our expanding distribution needs," says Aaron C. Murphy, vice president of CMA. "We are aggressively pushing to have this facility completed by November, so we can have it up and running before the New Year.
"This will be our second distribution center in North America and we anticipate additional warehouse locations inside and outside of the United States as demand increases for Double Coin products."