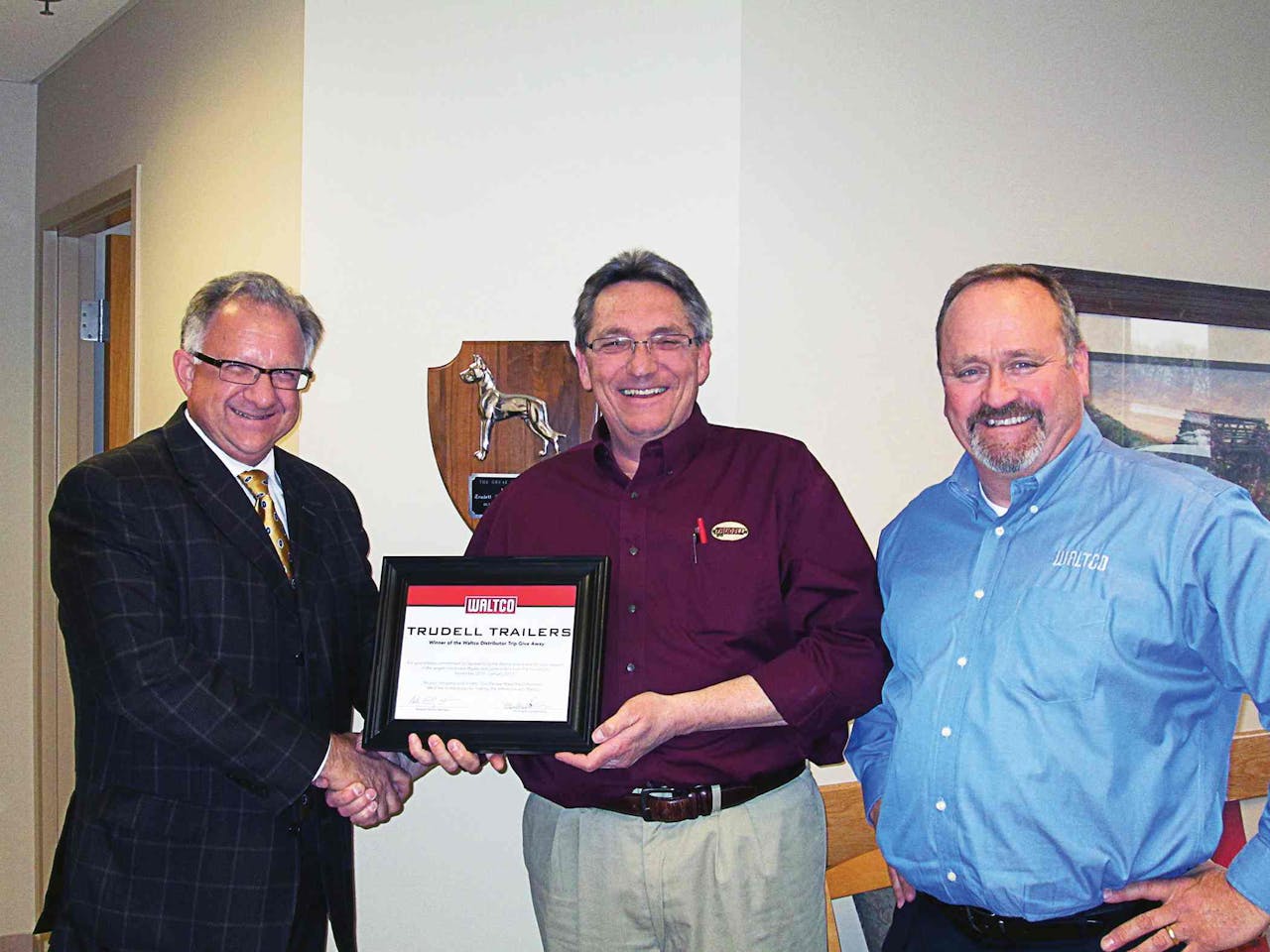 Waltco Lift Corp. presented Tony Paar, Parts and Service Sales Manager of Trudell Trailers of Minn., with an all-expense paid trip to St. Thomas in the Virgin Islands.
Paar qualified for the trip by having the highest total sales in Waltco liftgates and parts between November 1, 2012 and January 31, 2013.
Waltco implemented the trip give-away as a sales incentive and in recognition of distributors.
Paar and his wife, Michelle, enjoyed four days and three nights at the luxurious, all-inclusive Sugar Bay Resort and Spa.
"Winning the trip was a nice surprise, but we've always done pretty well selling Waltco liftgates," said Paar. "We get outstanding support from Waltco and it all comes down to great products, great service and great representation."
Trudell Trailers of Minn. sells new and used semi-trailers and provides rental and leasing services, maintenance and repair and heavy-duty aftermarket parts.