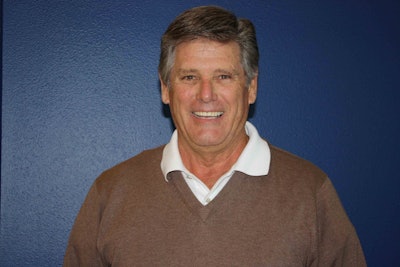 Bob Phillips, president and CEO at Phillips Industries, recently marked his 50th year associated with the commercial vehicle industry and the company founded by his grandfather in 1928 with a luncheon at Phillips' headquarters in May.
Bob Phillips began his career in 1963 when he joined Phillips Industries (then known as H.W. Phillips Company) as one of only two employees following a challenging period for the company. Through dedication, tenacity and passion for the business slowly the company began to turn and grow.
In 1968, inspired by customer demands, Phillips started manufacturing the first pre-assembled light cords. Over the following decades, Phillips Industries evolved from a North American parts distributor to a global manufacturer and supplier of creative, high-quality electrical and air brake interface components, the company says. From innovating and developing the first practical commercial coiled cable assemblies to dozens of innovative products seen on today's vehicles, Phillips has grown its reach to over 40 countries worldwide.
Not only has Bob made his mark at Phillips Industries but he also has been an active and respected member of the commercial vehicle community. He is a past chairman of the Heavy Duty Business Forum of MEMA, an active participant of such organizations as TTMA, SAE and TMC.
Under Bob Phillips' lead, his company also has distinguished itself as a producer of high-quality parts, is ISO 9001, TS 16949 and ISO 14001 certified and has been the recipient of the Daimler Master of Quality Award four of the past five years, the company says.
On his 50th anniversary Bob Phillips emphasizes the future: "Our company remains committed to the heavy-duty transportation industry and is driven by its tag line – We make products that make a difference."