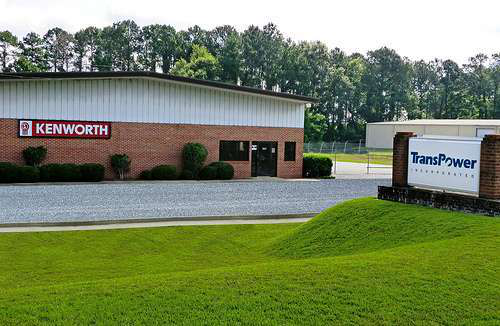 Trans Power has opened a new Kenworth parts location in the Tifton (Ga.) Industrial Park.
Ed Birkitt, Trans Power vice president and general manager, says the new location offers convenient access to proprietary and aftermarket parts for vocational truck operators and regional haulers.
"The addition of this location will offer better coverage of our area of responsibility and now provides customer access to a Trans Power location within one hour," he says.
The 6,800 square-foot facility sits on five acres and has a 1,300 square-feet parts storage space stocked with Kenworth and TRP all-makes parts. The site also includes a driver's lounge.
Trans Power operates three additional Kenworth locations in Albany, Douglas, and Valdosta, Ga.