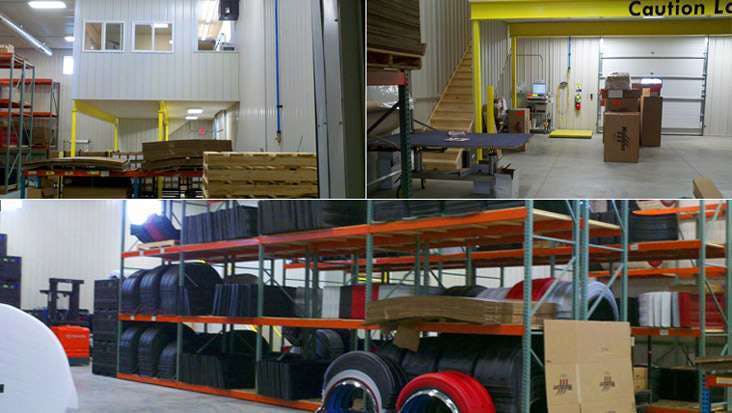 Minimizer has opened a new 7,000 square foot shipping facility in Blooming Prairie, Mn., designed by Shipping Manager Tyler Kruckeberg.
"The new shipping building features work area pods for each product, more space for on-hand inventory so we can ship quicker, state-of-the-art technologies, new shipping efficiencies and improved processes to serve our markets better," Tyler Kruckeberg says.
Craig Kruckeberg, Minimizer's Chief Visionary Officer, says the expansion was forced due in large part by Minimizer's growth.
"Our volume of sales was reaching a point that necessitated an investment in our shipping space to maintain our commitment (of quick turnaround on orders)," he says.
Tyler Kruckeberg and his design team worked for nearly a year in finalizing the building plans, and construction at the company's Minnesota headquarters took an additional eight months.
"It's perfect the way everything is flowing now," Tyler Kruckeberg adds. "When fenders and other products are complete from our manufacturing facility they flow right into the shipping building and are properly inventoried and racked for easy pick and ship later."