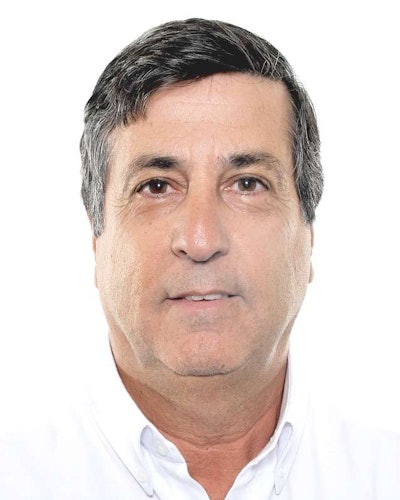 Meritor, Inc. recently honored João Roberto Alboledo with its 2012 Lifetime Engineering Achievement Award for Manufacturing Engineering.
Alboledo, manufacturing specialist for Meritor Brazil, earned the award for his distinguished contributions to the development and implementation of Meritor's precision forging process.
Alboledo developed and implemented precision forging at Meritor's Osasco, Brazil facility, where he led all precision forging process modernization projects, which resulted in multiple efficiency and productivity improvements. In addition to mentoring colleagues on various manufacturing techniques, Alboledo also led the 5S improvement methodology in Osasco.
"João has worked in operations for more than 50 years and has had a keen focus on process quality," said Chris Villavarayan, vice president, Global Operations and Supply Chain. "He executes his job responsibilities using these principles and serves as a role model for others."
The recipient of the 2012 Lifetime Achievement Award for Manufacturing Engineering is selected by a committee composed of members from the company's Manufacturing, Industrialization, Supply Chain and Engineering groups. Nominations were submitted in early 2013 for the 2012 fiscal year.
Alboledo began his career at Meritor in 1963 as a technical student in Meritor's forging department in Osasco. In 1985, he developed and implemented precision forging at the facility.
Alboledo, who lives in Osasco, holds a degree in mechanical engineering from University Paulista in São Paulo, Brazil.