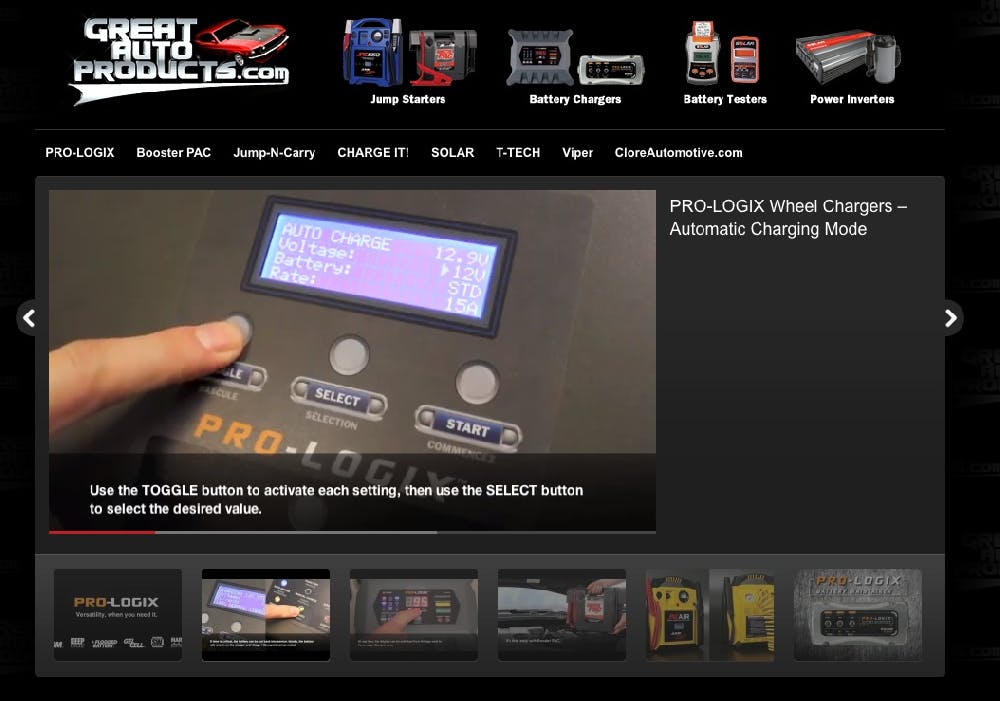 Clore Automotive announce the re-launch of www.greatautoproducts.com, its interactive video support site.
With the revamp of this site, Clore says users can access a wide variety of how-to videos related to all Clore products, including extensive Jump-N-Carry jump starter line to T-TECH automatic transmission fluid exchangers.
All instructional videos on the site are categorized by product type, making them easy to find and access, Clore says. The videos also are short, allowing technicians to get back to work faster with the knowledge needed to move forward. Along with the video library, users also can sign up for Clore's monthly newsletter, access product images via its Flickr archive or social media platforms, the company says.