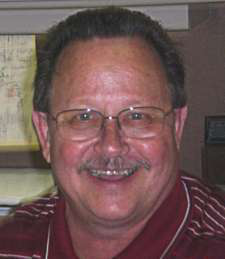 Meritor, Inc. has honored George Choike with its 2012 Lifetime Achievement award for Product Engineering.
Choike, senior product specialist at Troy, Mich., headquarters, received the award for his consistent dedication and contributions to axle engineering. Meritor says Choike's major accomplishments since joining the company nearly 48 years ago include:
Assisting in the development of communication and word drawing systems.
Developing rear-drive and non-drive front axle application guidelines, allowing customers to safely apply products on their own.
Serving as a customer contact for several key original equipment manufacturers for axle and driveline activities.
"George has contributed to countless major product engineering achievements since he started at Meritor as a draftsman nearly five decades ago," says Joe Elbehairy, vice president, engineering and quality, Meritor. "He has earned unparalleled trust as an axle and driveline expert and continues to hold the highest regard from our customers due to his extensive product knowledge."
Choike's previous roles with the company include drafter, chief draftsman, drafting manager, plant liaison and application and customer support product specialist, the company says.