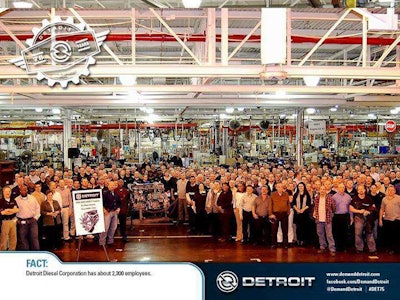 Detroit Diesel Corp. announced Wednesday the company built its 500,000th Detroit steer axle at its Redford, Mich. plant.
Detroit offers a full line of axles, including steer axles with weight ratings up to 20,000 lbs, and rear axles rated up to 23,000 lbs. It also produces tandem axles rated up to 46,000 lbs.
"The Detroit powertrain provides the quality engineering, durability and performance enhancements that our customers expect," Brad Williamson, manager, engine and component marketing for Daimler Trucks North America, says. "We're proud of reaching this milestone, and we're even prouder to continue helping our customers achieve a lower total cost of ownership by producing the highest-quality axle every time."
The axles are an important part of Detroit's integrated powertrain, which also includes Detroit engines and the DT12 automated manual transmission, the company said.