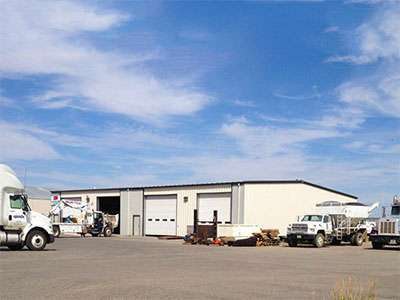 Inland Truck Parts has acquired a second location in Billings, Mont. to provide full-service truck repair and maintenance. The new service shop was formerly Montana Motor Repair (MMR).
"As the former owner of MMR, I see this as a great fit for our customers and technicians," Inland Service Manager Rich Bell says. "Being employee-owners, it's only natural that we will continue working hard to deliver the fast, high-quality service our customers deserve."
The new Inland service capability complements a vast parts inventory covering everything from light-, medium- and heavy-duty trucks to SUVs and 4x4s. The addition on-the-truck service now provides customers in and around Billings everything from diagnostics to extensive repairs. Inland also offers rebuilt and remanufactured transmissions, drivelines, clutches and more; and also offers an in-house gear shop and on-site reman facility.
"We're excited to expand in Billings with a complete range of parts and now even more services," said Inland General Manager Don Linder. "Down the road, we plan to consolidate everything under one roof for even more customer convenience."