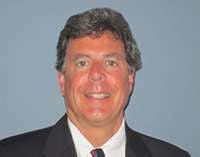 Steve Ellis has been named Canadian business development manager for WIX Filters, managing an 11-person team of national sales representatives responsible for expanding WIX's market position in 13 provinces and territories in Canada.
A native of Quebec, Ellis was most recently national sales manager for UCI International, which services the vehicle replacement parts and car care market. He was responsible for sales of several UCI businesses, including ASC, Airtex, Champ Filtration and Wells Vehicle Electronics.
Ellis also held sales positions for more than 20 years at Blue Streak Hygrade Motor Products, a subsidiary of Standard Motor Products Inc. and a leading automotive aftermarket supplier of engine management products for import and domestic vehicles.
Ellis began his career with Goodyear Tire Inc., where he managed multiple store locations in Toronto.
"My main priority is to expand filter sales with wholesale distributors across Canada, and that includes an emphasis on growing our heavy duty business," says Ellis, who is based in Toronto.
Ellis is a previous Representative of the Year for Uniselect, North America's 6th largest distributor of automotive replacement parts.