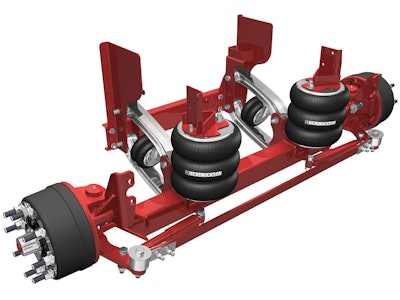 The Godwin Group announced Thursday its plans to phase out its Page brand of suspensions as part of a partnership with Hendrickson Specialty Products Auxiliary Axle Systems.
As part of the partnership, Hendrickson Auxiliary Axle Systems will serve as primary lift axle suspension supplier to The Godwin Group.
"Hendrickson is excited with the opportunity to grow the business relationship with The Godwin Group and their customer base. We look forward to working with the many loyal Page suspension customers and help them understand the products Hendrickson offers, as well as, why The Godwin Group chose Hendrickson as their lift axle suspension of choice," David Armold general manager Specialty Products Group – Hendrickson Auxiliary Axle Systems, says.
While the Page brand of suspensions is being phased out, The Godwin Group says it will continue to service Page customers with replacement parts and has made investments to ensure this can be done for the next several years.