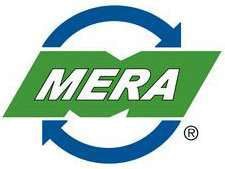 The Motor & Equipment Remanufacturers Association (MERA) has joined a growing coalition of leading organizations supporting NACE|CARS 2014 Industry Week in Detroit this summer, and has announced plans to host a technology expo during the event.
MERA says its Remanufacturing Technology Expo will be held from 10 a.m. to 4 p.m. July 31 in the Ambassador Ballroom in the COBO Convention Center in Detroit during Industry week.
"We are excited to have MERA join us in Detroit. This is a very important organization in the automotive market and their participation, content, and attendance is beneficial to Industry Week," says Dan Risley, president and executive director, Automotive Service Association (ASA). "The overriding purpose of the event is to bring the industry together, and MERA's involvement further solidifies our goal of deeper market coverage."
"Remanufactured parts offer like-new quality and real value that technicians and end users can trust," says John Chalifoux, president and COO, MERA. "During the MERA Remanufacturing Technology Expo, members will showcase the advanced methods they use to restore core components to original—or better — condition and performance."
For more information and to register (early bird rates are now in effect), CLICK HERE.