Jack Stack, founder, president and CEO of Springfield, Missouri-based SRC Holding was named the Remanufacturer of the Year Award for 2014 at the opening reception of ReMaTecUSA, which is being held at the Rio Hotel and Casino in Las Vegas.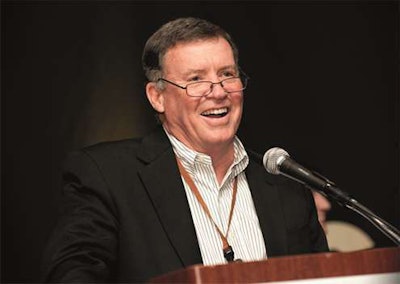 "In SRC, Jack Stack has built a world-class company that has not only contributed enormously to the reman industry but created a unique corporate culture which has become a byword for innovation, creativity and inspiration across the world," says chairman of the award jury, William Schwarck. "Jack Stack is a true visionary leader and a worthy winner of ReMaTecNews' Remanufacturer of the Year Award. We're proud to place his name in our list of recipients."
SRC has sales in excess of $450 million today, and operates 31 business units, including joint ventures with John Deere, Case New Holland and Navistar. Over the years SRC Holdings Corporation has started or acquired over 60 small and medium size businesses.
Through its business arm SRC Heavy Duty, the company remanufactures diesel engines and components. An electrical division also serves the heavy duty market.