Inland Truck Parts & Service has acquired East Tulsa Truck Parts, adding more remanufacturing capacity and local expertise to the company's Tulsa presence.
"East Tulsa Truck Parts is a large remanufacturer with a long Tulsa history," says Inland President and CEO Dave Scheer. "ETTP technicians will be joining our current staff at the new Inland Tulsa facility. We're excited to gain their experience and professionalism."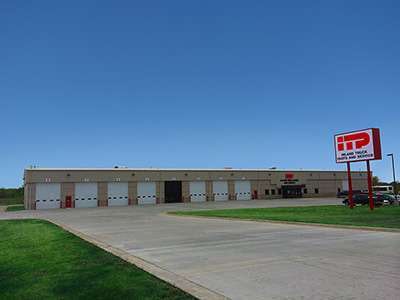 The company also recently opened the doors of a brand new 31,000-square-foot facility with eight drive-through service bays, a move that combined the company's operations in Tulsa and Broken Arrow.
"We're now able to serve the entire Tulsa metro area with a complete range of services," says Inland General Manager Jay Oney. "We've always offered a comprehensive parts inventory. Adding full-service capabilities completes the picture."
Inland welcomes everything from light-, medium- and heavy-duty trucks to SUVs and 4x4s. Fast, professional on-the-truck service ranges from diagnostics to repairs. And Inland sets the industry standard for rebuilt and remanufactured transmissions, drivelines, clutches and more. An in-house gear shop and on-site reman facility guarantees quality control and quick turnaround. 
"Inland is 100 percent employee owned, and we're 100 percent committed to providing the fast, high-quality service our customers deserve," said Inland Service Manager John Kaiser.
"With eight service bays in the new facility, we'll be able to deliver on that promise every day." The new Inland facility is located at 13502 East Admiral Place in Tulsa, near I-44. Parts, truck repairs and service are available from 7:30 a.m. to 5:30 p.m. weekdays and 8:00 a.m. to 4:30 p.m. on Saturday.
Established in 1944, Inland Truck Parts & Service is celebrating its 70th year of industry-leading performance at 28 locations in Iowa, Kansas, Missouri, Montana, Nebraska, North Dakota, Oklahoma, South Dakota, Texas and Wyoming.