CCC Parts Company, a wholesale distributor of heavy-duty truck parts and components, said Tuesday it has completed the purchase of TOR Truck Corporation.
TOR specializes in providing drivetrain solutions and components to remanufacturers and wholesale customers and provides new and remanufactured OEM parts.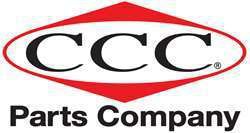 "I'm excited about the future prospects as we welcome TOR to our growing wholesale business. This now positions us as the leading independent wholesale provider of drivetrain solutions and components in North America," says Mike Zakutny, Senior Vice-President, Wholesale/CCC. "TOR is a well-recognized name in the market with a rich history, and customers will benefit greatly from this merger with substantial service enhancements."
With U.S. and Canadian operations and distribution centers in Mechanicsburg, Penn.; Kansas City, Mo.; Mississauga (Toronto), Ontario and Edmonton, Alberta, this combination complements and expands CCC's existing service and support capabilities in the U.S. and Canada (Pacific Truck and Canada Powertrain), while also accelerating our growth into new end markets and geographies.
As part of the acquisition, the TOR name will continue in the marketplace, and the TOR management team, led by Paul Dalton, U.S. Sales Manager; Cindy Junker, U.S. Operations Manager and Don Johansen, GM Canada, will continue to operate as TOR with the added resources from the CCC wholesale team.
"This is a very exciting time for TOR and our customers." says Pierre Bernard, Chairman, RPM Tech Inc. "We recognize that it's very important to overachieve, especially in the wholesale business where customers rely on you to sustain and grow their businesses. This merger places a strong emphasis on broader product lines, additional inventory and a stronger distribution network for our customers, which will continue to be supported by the same staff they have grown to depend on for that past 40 years.Tor Truck manufacturing operations will be carried forward by RPM Tech Inc. (the former parent company of Tor Truck Corporation) under the same trade name, Tor."