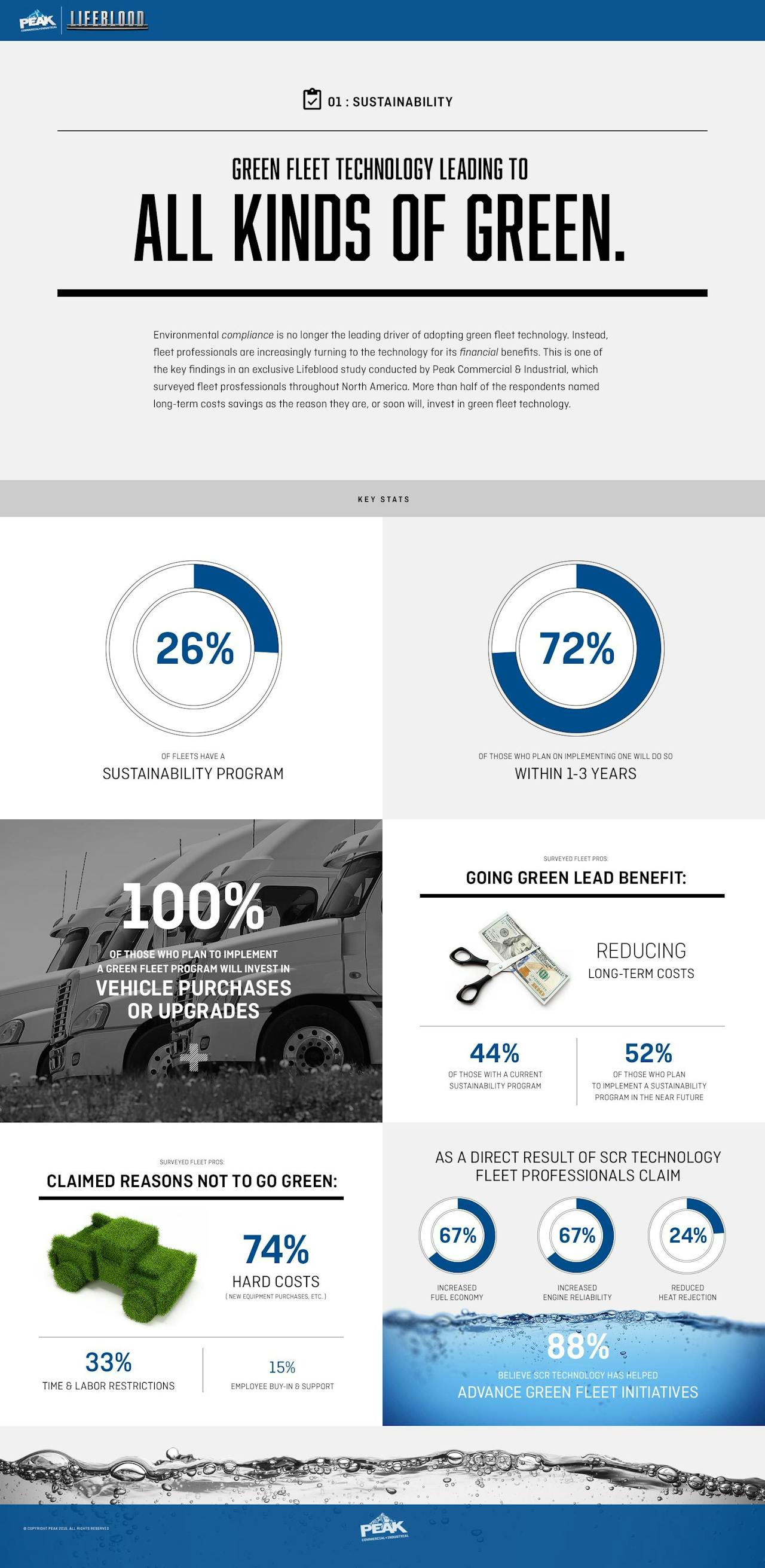 PEAK Commercial & Industrial has launched an online resource to aid fleets in maximizing efficiency and profitability.
Sean Wheatley, director of marketing for PEAK Commercial & Industrial, says the Lifeblood program is designed to give fleets a resource center, a place to communicate about trending industry topics, share best practices and see profiles on some of country's most successful fleets.
Lifeblood will provide resources to keep fleet professionals informed as the transportation industry continues to evolve in response to changing consumer demands, expanded government regulations and emerging technologies, Peak says.
Other features of the Lifeblood resource include:
Fleet professionals profiles – PEAK Commercial &Industrial's Lifeblood campaign gives an in-depth look at unique fleet programs from across the country. The first video profiles 16-time NHRA World Champion, John Force, and his John Force Racing team as they move their operation from Indiana to the 2015 Gatornationals event in Gainesville, Florida.
Monthly commissioned research – Monthly surveys will gauge where the industry stands, and is heading, on key topics that influence fleet professionals' roles and responsibilities.
Fluid Thinking – The Fluid Thinking section of the Lifeblood site serves as a hub of expert interviews and relevant information, featuring insights from various members of the fleet management community, conversations and industry-focused articles. Industry leaders will weigh in on key topics providing an expert voice and opinion to foster discussion.
Management tools – Unique resources and tools will be provided to assist fleet managers, such as an antifreeze value calculator and a BlueDEF quantity calculator.