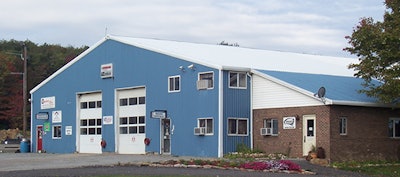 Somerset, Pa.-based WW Friedline, Inc. recently celebrated its 50th anniversary.
The business now rests in the hands of second generation president Mark Friedline, the son of the company's founder, Wayne W. Friedline.
"I was the youngest of a family of four," he says. "I just love trucks and the good people that come with them. I started helping since I was old enough to walk. I was raised right next to our shop. After high school, and with my father's health deteriorating, it was just a fit for me to start to help manage the business."
Originally founded to service the local coal industry, the business has since changed from an early trucking company to a truck parts and industrial supply company.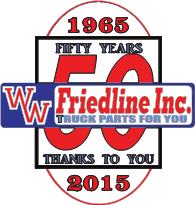 "Dad wanted to truck and I wanted to sell parts," Mark recalls.
As the business grew, so did the challenges. However, Friedline says the company's focus never shifted.
"Every day, when I wake up, I look forward to helping customers get the products they need and get back rolling again," Mark says, offering some simple yet sage advise on customer service.
"Show customers you care about helping them get the products they need when they need them and they will be back again and again," he says. "Do your customers a great job and they will be back for more great service. Do the special small delivery or even afterhours parts and customers will remember who helped them get back on the road again."
As the business continues to grow, Mark says he hopes it will remain a family-owned business.
"My dear wife and I have eight wonderful children and I would like the business to provide a good living for them and their soon-to-come families, if they want to remain in the family business," he says. "I would like my children to learn as I did, work hard and stay at it, don't give up and all will work out."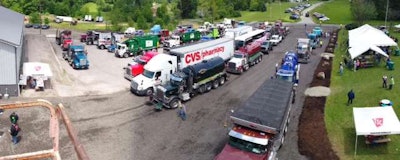 The 50th's anniversary celebration also featured a Trucks For Smiles convoy, with all proceeds going to Make-A-Wish of Greater Pennsylvania and West Virginia. The event raised more than $15,000 for the organization.